The detail that went unnoticed in the farewell of Jesús Cintora in 'Clear Things'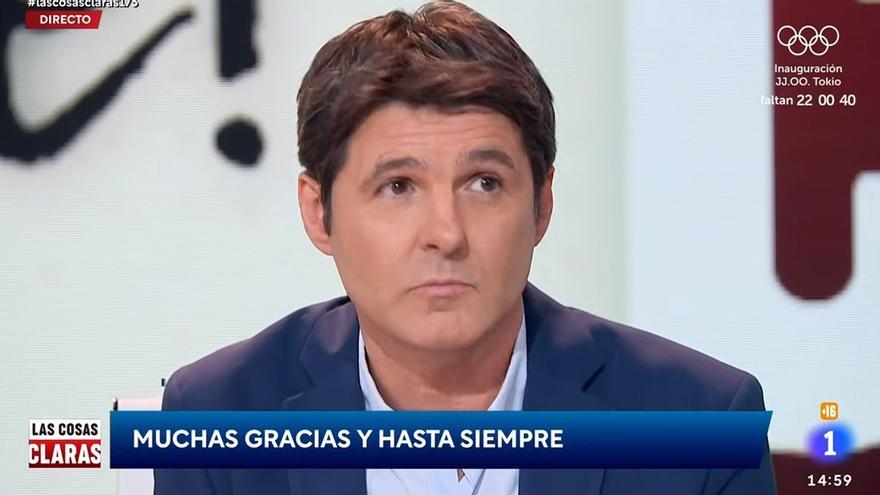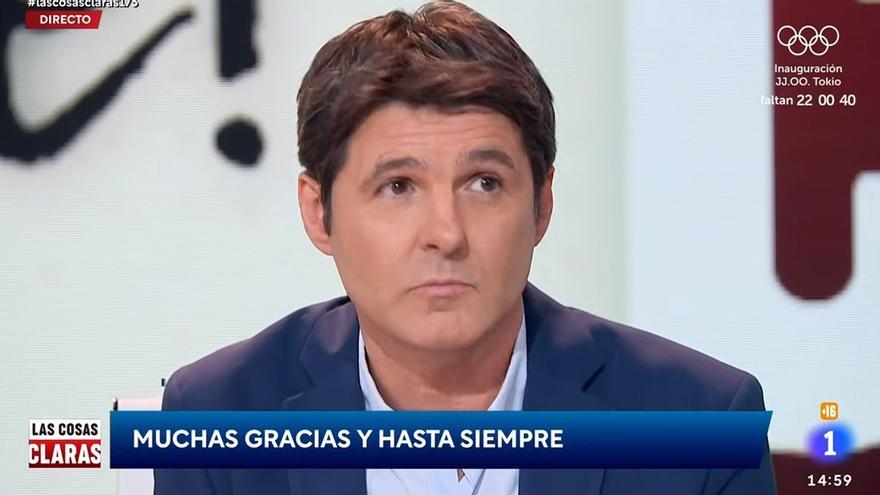 This Thursday was the last day of Jesus Cintora in front of 'Clear things', canceled after a season that has not met TVE's expectations in terms of audience. The farewell to the journalist, who pronounced a final speech with which he left several messages, It also had a detail that went unnoticed by many of the viewers who saw the latest installment of the program.
In the last minute of broadcast, Cintora addressed the workers behind the cameras to accompany him in his goodbye. "I invite my colleagues to come in, they can come in now"Said the presenter without anyone taking the step to appear on the screen.
"You can come in", he insisted while looking at the team that was on set at that time and that, however, preferred to stay on the sidelines during Cintora's final monologue, who sent a forceful message: "They took us out of a program ('Las mañanas de Cuatro' ) with one government, now they take away from us with another ".
Cintora's goodbye on TVE
During the final section of 'Las things clear', Cintora wanted to know the opinions of some of his collaborators on the cancellation. "It has been an honor and a privilege to be here with you. This confirms what you and I have talked about at some time. There is nothing more dangerous in Spain than doing journalism, being independent and having people see you"said Antón Losada.
"There is a key there, that people see you. Because this program has a good audience", Cintora contributed without referring to the fact that his program was the fifth option in his time slot with an average of 7.3%, which is 4.8 points less than 'Al rojo vivo'.
Cintora took advantage of her last words to thank the audience: "Without you, nothing makes sense." "I am extremely lucky that there are people who even defend me, because he does not understand things and does not accept them. Thanks to the team, it's spectacular. There is a huge talent. Nobody has come to be my cousin, my girlfriend or my sister, people have come for their talent, "he stressed.
On the other hand, he made reference to the new program that will continue to be produced by LaCoproductora and that will have Ion Aramendi as presenter, as YOTELE announced exclusively. "The production company continues, I do not. I did not decide to outsource this, I say it for some colleagues of TVE"He commented, pronouncing himself in this way on one of the biggest controversies that have surrounded the format since its premiere. "We do journalism, there are people who behind do other things," he settled.