The denounced parents "are not automatically deprived" of the visitation regime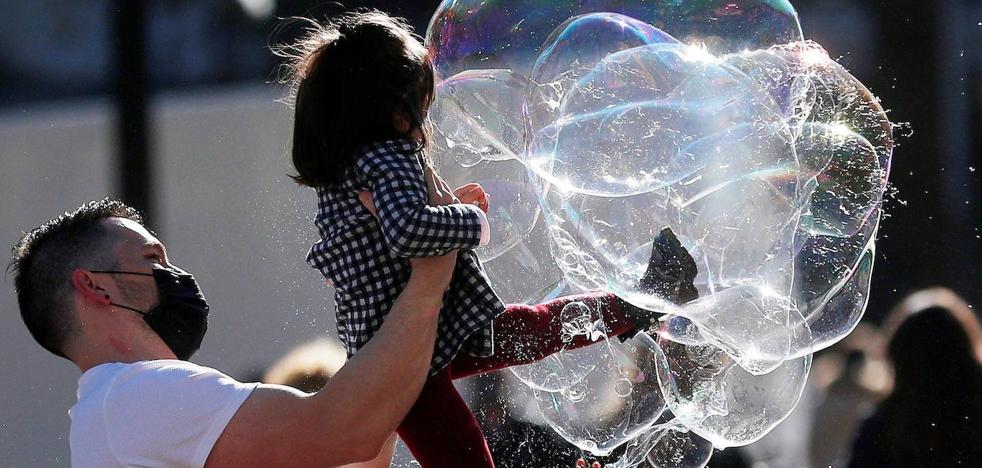 The Constitutional Court clarifies a rule that judges sometimes interpret restrictively
The Constitutional Court (TC) has resolved a hot potato that was in court since the reform last year of article 94 of the Civil Code, which allows the judge to suspend the visitation regime for the parent involved in criminal proceedings for abuse. Many judges, to take care of their health, opted for a restrictive interpretation of the rule and automatically suspended the visitation regime just by having a complaint against the father or mother, without having a final sentence of conviction.
Given the doubts generated, several judges filed questions of unconstitutionality on this matter and yesterday, the plenary session of the Constitutional Court made a far-reaching decision. According to the sentence, for which magistrate Santiago Martínez-Vares was the rapporteur, article 94 of the Civil Code "does not automatically deprive"_the father or mother involved in criminal proceedings for violence against the other spouse or their children of the regime of visits or stays. In other words, from the moment preliminary proceedings are initiated by virtue of a complaint of gender-based violence, the suspension of visits should not be applied "automatically". This measure was taken almost mechanically in many courts to try to avoid a greater evil: the terrible cases of children murdered when visiting their fathers or mothers involved in criminal proceedings but without a final conviction.
However, the ruling of the TC argues that the contested precept "does not limit the possibility that the judicial body assess the seriousness, nature and scope of the crime attributed to a parent, nor its impact on the paternal or maternal subsidiary relationship". In this way, it will be the judge who, depending on the facts, determines whether or not to suspend visits, but now he will have the criteria of the TC.
Family lawyers, very involved in these cases, have received the ruling with satisfaction.
"You have to be demanding"

"Resolutions must be based on complete information about the facts, giving the judge greater prominence in his investigation. The indicative should not consist of a simple presence report or, except in extreme cases, dispense with the version of the affected parent, "says José Luis Cembrano, member of the Spanish Association of Family Lawyers (AEAFA). «You have to be very demanding with the motivation, without prejudging, but, that there are no shadows about the necessity, suitability and proportionality of the limiting measure that they adopt in each case. Also in the type and scope of the measure, the judge has the last word, "adds the AEAFA lawyer.
In Cembrano's opinion, family judges must have a good team to help them form their criteria and have demanding reports "and never the result of routine."