The definitive statement from the national team players: they are not returning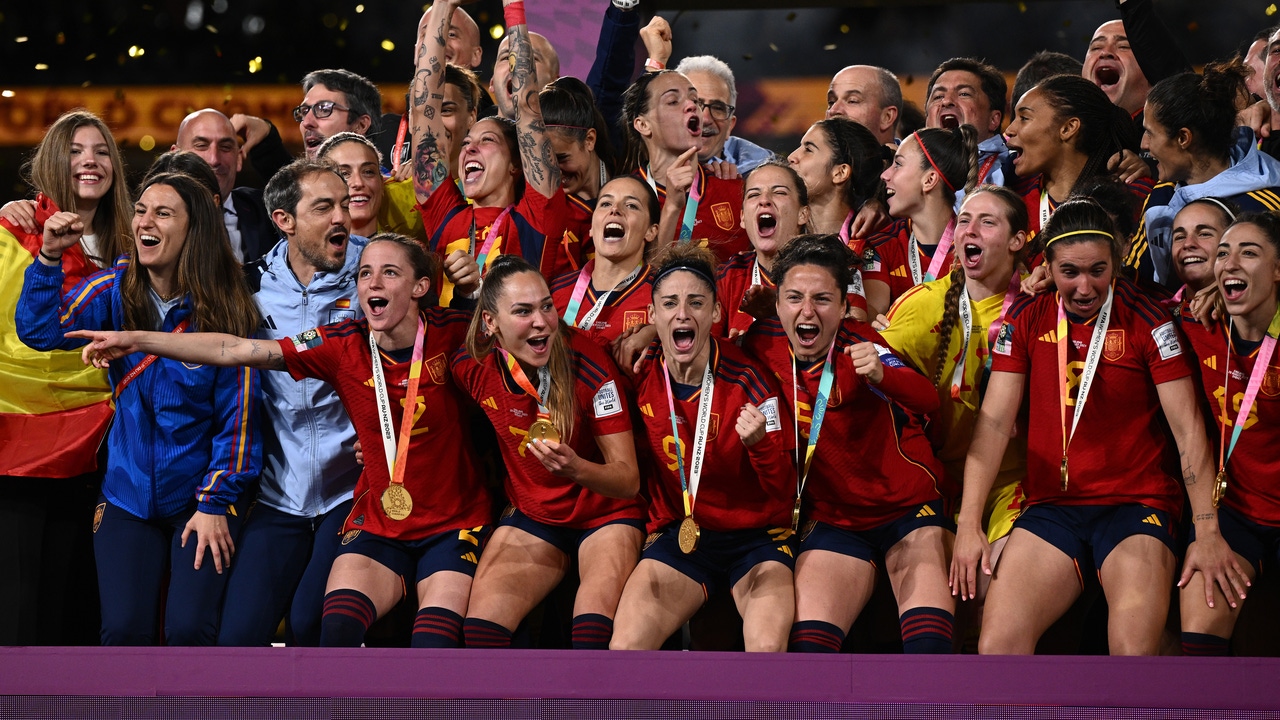 Alexia Putellas has published the footballers' statement: OFFICIAL ANNOUNCEMENT
"The players of the Absolute National Teamrecent world champions, as well as their teammates, wish to express, as they did on August 25, 2023, their enormous discontent following the events that occurred at the medal ceremony at the Women's World Cup and the subsequent extraordinary assembly of the Royal Spanish Football Federation. The events that unfortunately everyone has been able to see are not something specific and go beyond sports.either. In the face of these acts we must have zero tolerance, for our companion, for ourselves and for all women.
After several weeks after what happened, we want to make public the holding of various meetings with the RFEF in which the staff has expressed clearly and forcefully the changes that we understand are essential to be able to move forward and reach to a structure that does not tolerate or take part in such degrading events
The Spanish national team players at all times We have had an open attitude to dialogue seeking to convey clear reasoned reasons that we understand are necessary to be able to do our work to the highest level with the satisfaction we deserve.
The The specified changes to the RFEF are based on zero tolerance for those people who, from a position within the RFEF, have had, incited, hidden or applauded attitudes that go against the dignity of women.We firmly believe that strong changes are required in the leadership positions of the RFEF and specifically, in the area of ​​women's football. All of these people understand that they must be far from the system that should protect us and that unfortunately is far from an advanced society.
Due to the above, we break down in detail the changes requested so that this type of attitude does not happen again, and in order to have absolute transparency
Restructuring of the women's soccer organization chart
Restructuring of the presidential cabinet and General Secretary
Resignation of the president of the RFEF
Restructuring of the communication and marketing area
Restructuring of the integrity department.
Today, as we have transmitted to the RFEF, the changes that have occurred are not enough for the players to feel in a safe place, where women are respected, there is a commitment to women's football and where we can give our maximum performance"
And it ends: "We want to end this statement by expressing that the players of the Spanish team are professional players, and what fills us most with pride is wearing the shirt of our team and always leading our country to the highest positions. For this reason We believe that it is time to fight to show that these situations and practices have no place in our football or in our society, that the current structure needs changes and we do it so that the next generations can have a much more quality football that is up to the task. of what we all deserve"
Ivana Andres
Aitana Bonmati
Alba Redondo
Alexia Putellas
Catalina Coll
Enith Salon
Salma Paralluelo
Rocio Galvez
Esther Gonzalez
Irene Paredes
Teresa Abelleira
Elene Lete
Irene Guerrero
Jennifer Hermoso
Fiamma Benitez
Laia Codina
Inma Gabarro
Eva Navarro
Maria Perez
Mariona Caldentey
Maria Isabel Rodriguez
Oihane Hernandez
Olga Carmona
Ona Batlle
Martha Cardona
Maite Oroz
Jana Fernandez
Patricia Guijarro
Lola Gallardo
Nerea Izagirre
Ainhoa ​​Moraza
Maria Leon
Sandra Cloths
Claudia Pina
Leia Ouahabi
Aimaiur Sarriegi
Laia Aleixandri
Lucia Garcia
Andrea Pereira