The definitive device with which you will achieve maximum Internet coverage in your home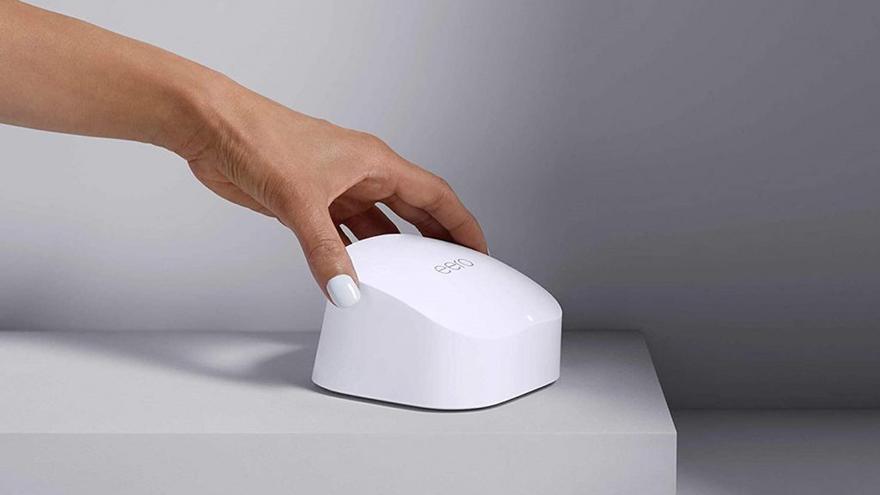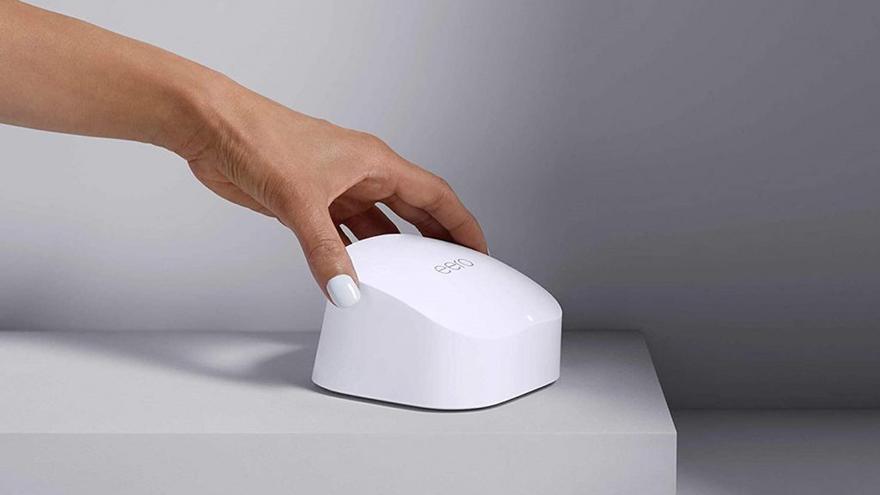 A Eero it's a little router with wireless coverage capable of offering maximum connectivity at home, in the office.
A single Eero device is capable of covering more than 140 square meters, multiplying up to 460 square meters in the event that three Eero are combined.
How many Eero are needed to reach this maximum coverage? It will depend on the type of each house. As a common rule, to get an idea, have one device per room or room, approximately.
This small and modern object can also be added to another Wi-Fi system to extend its coverage. Using more than one Eero device you can generate a mesh network capable of greatly amplifying the network coverage anywhere.
It's a way for all your tech gadgets like smartphones to tablets, smart TV, computers, security cameras… Will work without any problem thanks to an Eero.
It's about getting the ability and the maximum speed of Wifi coverage for which we pay our service provider. In that sense, in terms of speed, Eero's maximum transmission is around 240Mbps at 2.4 GHz and about 600Mbps at 5 GHz.
In addition, being a device of Amazon works perfectly with other brand technologies such as Alexa.
It is a really interesting object for improve the connectivity of our houses.
In terms of security, it leaves no gap since it updates automatically and installs security patches that shield your system and improve the performance of your network.
The connection between the device and the cloud is completely secure thanks to the use of the Security protocol Transport Layer Security (TLS), which ensures privacy between your device and your Internet connection. In this way, it is achieved that there is no third party capable of listening or intercepting messages in the transit between server and device.
In addition, it uses technology Truemesh to intelligently redirect traffic avoiding congestion, buffering and with it, also, the network drops that always come at such a bad time.
It also has an application for smartphone (ios + Android) from which you can monitor everything that happens to your network, review its use, also that of devices, and share it with a friend or family member when you receive a visit at home.
How to set up my Eero
Another of its advantages is that it is really easy to configure. Enough with download the mobile app which is available for both iOS and Android.
Once downloaded you will have to unplug the modem and everything that is hooked to it, and in that way, open the mobile application that you previously installed and follow the instructions to finish the installation process.
The time to start it is very short and its execution so simple that it could be done almost with the eyes closed.
Does Eero work with all modems on the market?
The manufacturer of this technology has been tested for compatibility with most modems on the market and claims that it should work with all of them out of the box.
You should follow the detailed start-up instructions to avoid any setbacks with your amplified Wi-Fi network planning with Eero.
It's more, It is possible that you do not have a modem at home because your Internet provider provides it directly through the cable network. If so, skip the modem instructions and connect directly «The Cable modem Router Wifi to the Ethernet connector of your wall».
Eero technical data
Wi-Fi coverageSet of 1: recommended for homes up to 140 m².
Set of 3: recommended for homes up to 460 m²GuyRouter (connects to modem as primary router)Wireless network speedSet of 1: recommended for Internet speeds of up to 550 Mbps
Set of 3: recommended for Internet speeds of up to 350 MbpsWi-Fi connectivityDual-band Wi-Fi radios, simultaneous 2.4 GHz and 5 GHz bands, 2×2 MU-MIMO, beamforming, IEEE 802.11a / b / g / n / acWired connectivity2 auto-sensing Gigabit ports for WAN and / or LAN connectivityDigital Home ConnectivityCompatible with Alexa; Bluetooth LE 5.0, Apple HomeKitProcessor, memory and storage700 MHz quad-core processor, 512 MB of RAM and 4 GB of flash storage.
Network and security servicesWPA2 encryption, family profiles, DHCP, IPv6, NAT, VPN Passthrough, UPnP, static IP and port forwardingInstallation requirementsCompatible iOS or Android device, Internet service (with cable or DSL modem, if necessary). Query eero.com/requirements. Environmental requirementsOperation: From 0 ° C to 35 ° C.
Storage: -25 ° C to 60 ° C
Operating relative humidity: 20% to 90% non-condensing
Operating altitude: <3000mDimensions98 x 98 x 60 mmWarranty and assistanceQuery eero.com/legal.
Customer service available at eero.com/support.
The best Eero so that your wifi never fails
Amazon's latest release as far as Eero is concerned. It incorporates its usability for ultra-fast Wifi 6, which also increases the security of the connection throughout the house.
You will be able to cover a maximum distance of 146 square meters and you will do so with speeds of up to 900 Mbps, which will allow you to fully enjoy all your favorite content: movies, series, music …
In addition, the Eero 6 can become the Zigbee smart digital home controller, facilitating its usability with Alexa to connect and control devices that are connected to the same Wif network.
This Eero device or set is made up of three devices that will allow you to cover distances at home or outdoors of up to 460 square meters and is recommended for Internet speeds of up to 350 Mbps.
It has two Gigabit ports with automatic detection for WAN and / or LAN connectivity and is compatible with the Alexa voice assistant.
This Eero model, specifically, is composed of a set of a device capable of expanding Wi-Fi coverage covering a radius of up to 140 square meters. An extension with which no part of your house will be discovered.
This Eero set is recommended for internet speeds of up to 550 Mbps.