The deficit is reduced to 0.34% of GDP due to the increase in collection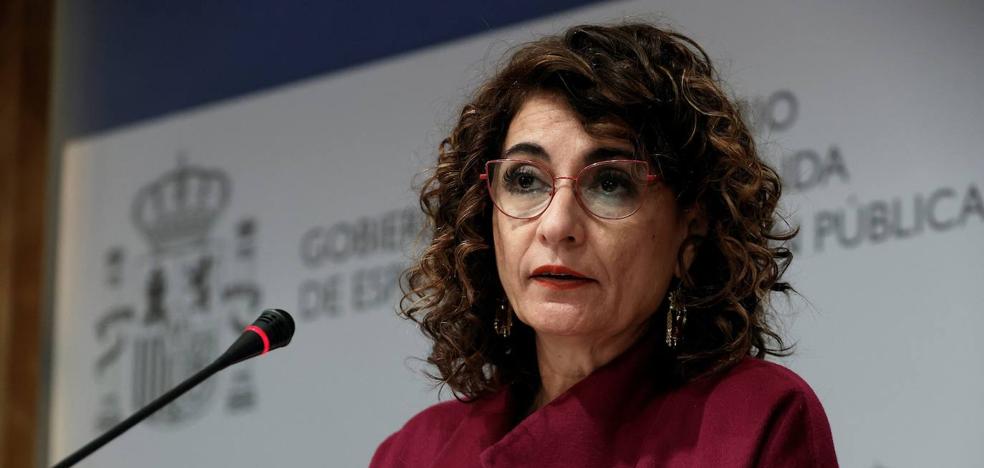 State income from taxes advances by 16.7% until March, especially in the case of VAT, up to 62,638 million euros
The public accounts continue to show an improvement in the public deficit data of the Administration, whose imbalance was 4,412 million in the first quarter of the year, which is 78.4% less than that registered in the same period of the previous year, when it exceeded 16,000 million at the time. In this way, the public deficit falls to 0.34% of GDP (Gross Domestic Product), according to the latest data updated by the Ministry of Finance. In the case of the state accounts (exclusively the Central Administration) for the month of April, its deficit was 0.5% of GDP, compared to 1.68% in the same section of 2021. In this way, it stands at 6,553 million , which represents a decrease of 67.6% compared to the 20,249 million 12 months earlier.
The favorable evolution of public accounts -in 2020, the year of the pandemic, the deficit spiraled to 11% due to expenses to deal with the coronavirus, and in 2021 it closed at 6.7%- is mainly explained by the performance of tax revenues. This is due to the increase in Treasury collection in all types of taxes since the beginning of this exercise. For the department led by María Jesús Montero, it is a "solid" result in which non-financial income has increased by 16.7% while expenses have fallen by 4%. "The evolution until April shows that the State deficit continues the downward path that began in 2021 as a consequence of the economic reactivation and the creation of employment due to the advance of vaccination," according to the Treasury.
VAT revenues rose by 19.4%, while current taxes on Income and Wealth grew by 18.6% due to personal income tax, which increased by 29.2%. The rise in VAT is explained both by economic activity and, in part, by rising prices, which raises tax bases.
The Central Administration accounted for most of it, with 3,525 million, 0.27% of GDP, and within this, the State deficit was reduced to 5,143 million, which is equivalent to 0.39% in terms of GDP . For its part, the regional registered a surplus of 220 million, which is equivalent to 0.02% of GDP, compared to the deficit of 3,416 million a year earlier. As for the Social Security Funds, it accumulates a deficit of 1,107 million, 0.08% of GDP, 847.8% less in interannual terms due to the increase in contributions.