The deficit exceeded 100,000 million and ended 2020 at 10.97% of GDP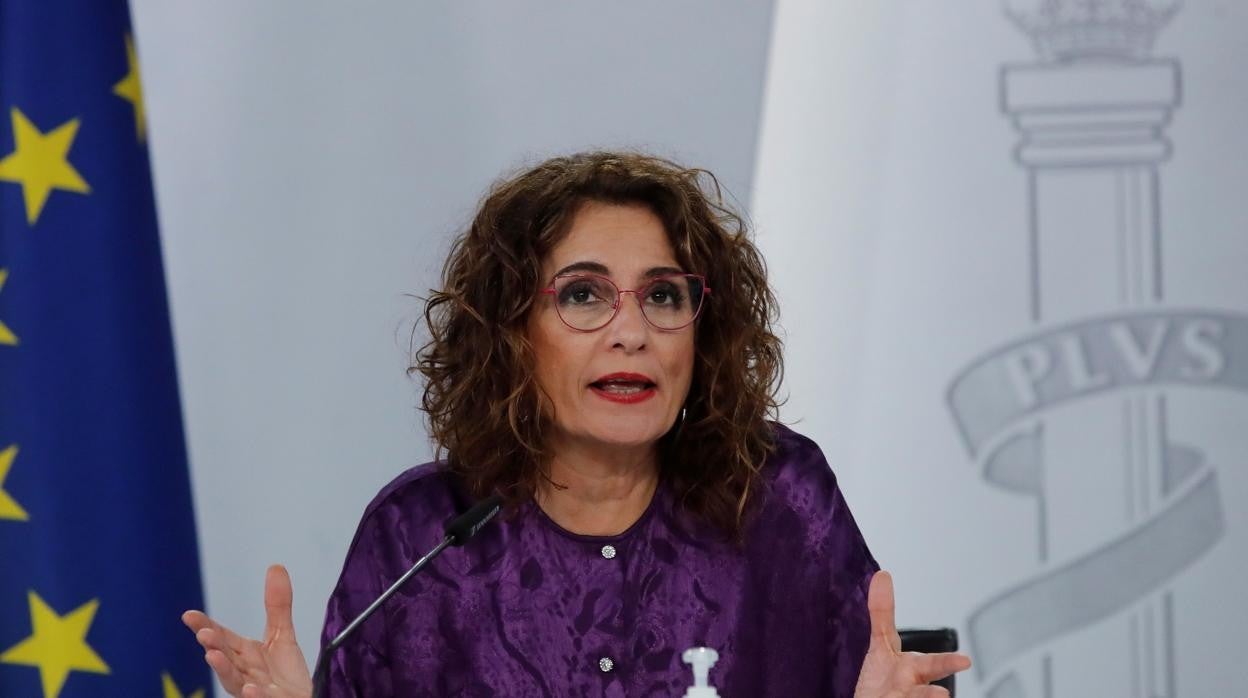 MADRID
Updated:
Keep

The public deficit 2020 ended at 10.09% of GDP, 10.97% if the Sareb losses that Eurostat has included since last year are included. The Minister of Finance, María Jesús Montero, has abounded in a press conference that is situated like this "Well below" 11.3% augured by the Government, and the staff of organizations.
In short, the deficit increased by 77,500 million and exceeds the 100,000 barrier. Public spending last year increased by 53,070 million and revenues fell by 24,487 million. Tax collection fell by 8.8%, less than the 9.9% drop in nominal GDP, with figures such as the Personal income tax rising 1.2% but with Corporation Tax sinking 33.2% to 15,858 million. The VAT it contracted 11.5% and Special Taxes fell 12.1%. In short, tax revenues contracted by 18,000 million from 212,808 million in 2019 to 194,051 million in 2020.
Montero has pointed out that 80% of public spending increased due to the coronavirus crisis. Interestingly, the ECB purchases made one of the few items that reduced its outlay, despite the spectacular increase in public debt, to be interest: it reached 25,192 million euros, that is, 11.1% less.
By subsectors, the State concentrated 7.49% of GDP and focused the largest increase in the deviation, because it has assumed 90% of the deficit, by increasing transfers to other administrations by 35.2%, with 42,013 million, most of it to Social Security (22,357) and autonomous communities (16,000). Thus, the latter had a deficit of -0.21% of GDP, local entities achieved a surplus of 0.26% and Social Security achieved a negative result of -2.65% of GDP.
"Spain has been the country that has developed greater coverage in relation to other countries that have a federal or decentralized structure," Montero has argued, citing a recent article by Funcas.
The precedents were not flattering. A year before the pandemic, in 2019, the public deficit rose for the first time since 2012 in a year marked by regional, municipal and European elections, in addition to the repetition of the general elections. The imbalance rose from 2.5% of GDP in 2018 to 2.89%. This reduced Spain's fiscal margin even more, just before the crisis, which limited their ability to act.