The defender of Antonio Canales denies him and affirms that he has had a relationship with Fidel Albiac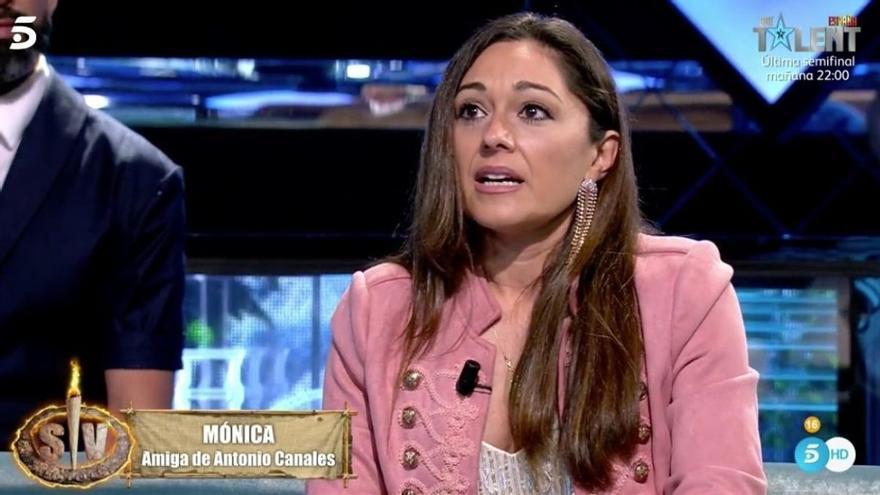 Antonio Canales was expelled from the gala of 'Survivors'last night, although the contestant will continue to live together in Playa Destierro with Lola until the arrival of a new eliminated. The contestant has given more to talk outside than inside the island due to his relationship with Fidel Albiac, Rocío Carrasco's husband.
After approaching Olga Moreno on the island, Antonio Canales assured that his relationship with Albiac was almost nil: "I have seen him twice in my life. When Rocío Jurado was at his peak and the neck braces happened, they came home. It was the third time I have seen him in my life, but then I have not had a relationship again with him, "said the previous gala.
His testimony did not match the one given in the docuseries of Rocio Carrasco, where it was commented that Albiac stayed at the house of Antonio Canales for two months that she went through in the hospital after the spectacular car accident they both had. This Thursday, during the gala, Monica, his defender, denied him.
"He has been at home," began his defender, who explained that it was all a white lie: "Antonio has left without seeing the documentary and knowing that this couple does not want to be talked about". Jorge Javier Vázquez then asked:" To protect them? "The guest nodded, but also wanted to make it clear that at present, Canales had no relationship with the couple.