The debt closed 2021 at 118.4%, more than one point below the estimate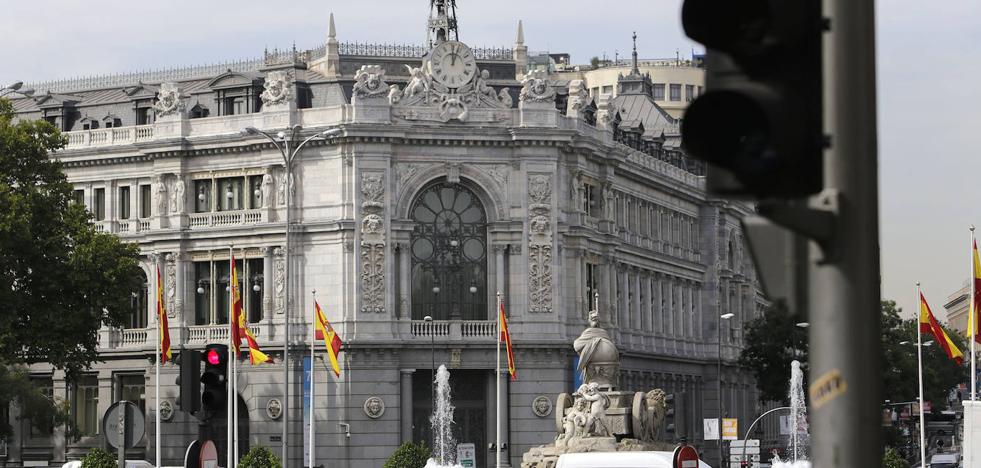 The indebtedness of public administrations ended the year at 1.4 trillion euros, 6% more than a year earlier as a result of the pandemic
The last two years have been characterized by a strong expansion of public spending to deal with the pandemic. This has been reflected in the deficit and public debt. The data published this Thursday by the Bank of Spain reveal that the debt of all public administrations closed 2021 at 1,427 billion euros, which represents 118.4% of GDP, more than one point below the target set by the Government (119.5%).
Even so, it is the highest level in history and in just one year the public debt has increased by 6.1% due to higher expenses and lower income derived from the crisis.
By sectors, the debt of the Central Administration rose to 1.28 billion euros in one year, which means 106% of GDP. Social Security, for its part, stood at 97,000 million euros, with an annual growth of 14%. And the autonomous communities raised it to 313,000 million euros, which means standing at 26% of GDP, with an annual increase of almost 3%. Finally, the debt of the municipalities closed the year at 22,000 million euros, which represents 1.8% of GDP and is 0.5% more than a year ago.
Catalonia, the Valencian Community, Andalusia and the Madrid Community concentrate two thirds of all public debt, although it also corresponds to their largest number of inhabitants. On the other hand, the case of the Valencian Community is highlighted because as a percentage of GDP it is the one that heads the list, with 47.8%. At the municipal level, Madrid is the one with the most debt, with 1,680 million euros, followed by Barcelona (818 million) and Zaragoza (666 million).
Professor of Economics at OBS Business School, Albert Guivernau, explains that the problem in Spain is not the high volume of public debt, since Italy exceeds 157% of its GDP and Japan 250%, but why it borrows. "If this would generate new jobs or improve productivity or competitiveness, it would not be the problem, but Spain is in debt to maintain its ordinary activity or pay subsidies," says the expert, who predicts that this increase will not cease.
In fact, according to the forecasts published this week by Funcas, public debt will continue this year at 115% of GDP and will only drop to 112.4% next year. For its part, the General Council of Economists points out that the measures that the Government is adopting to mitigate the effects of the war will cause both the debt and the public deficit to increase, which will have to be paid "sooner or later."
It must be remembered that the debate on the fiscal rules in Brussels (suspended in principle until 2023 and which establish a debt limit of 60% and a 3% deficit limit) is still open, with countries like Spain appealing for a review, especially after the impact of the war in Ukraine on recovery.