The death of the 'streamer' Gabriel Chachi rescues the need to monitor mental health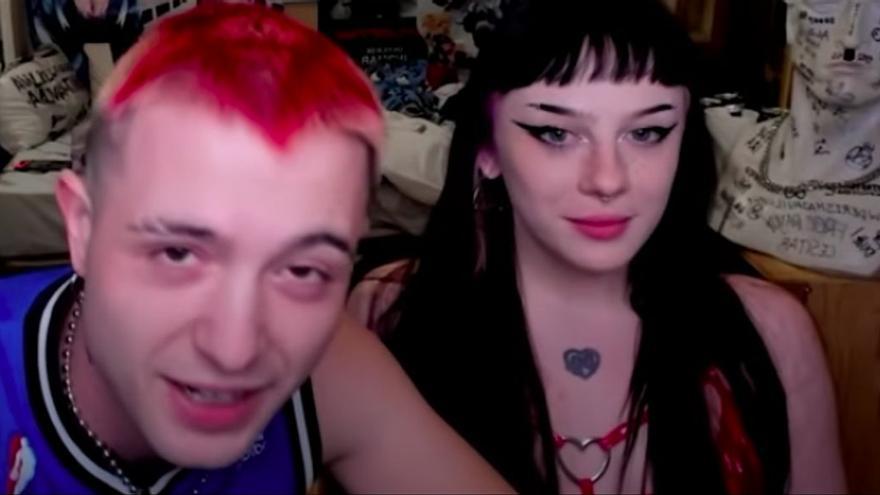 Always take care of your mental health. Ask for help from the people around you and go to a professional. I know that sometimes it is difficult or embarrassing to seek help and report problems. But there are times where it is absolutely necessary. Take good care of yourselves please ". Ibai Llanos, a phenomenon of video games and social networks, launched this plea in favor of psychological health last Tuesday on his Twitter account. The message is related to the death, according to different media, of a streamer with whom the Basque influencer used to collaborate, Gabriel Chachi, 25-year-old Catalan. Many other youtubers filled the networks with sadness and solidarity with El rey, as Chachi used to call his followers.
Chachi, who lived with her grandmother in Barcelona before becoming a virtual star, emigrated to Madrid to make a living, collect unemployment and work a few hours in a hamburger restaurant. However, thanks to the internet, the eccentric young man became autonomous. Or rather, businessman. This was commented just a few weeks ago, on May 22, during a direct on YouTube in which he invited two 'boomers', two old vines: their parents, Gabriel, "weird" electrician, and Pain, an administrative worker who likes to study, a "disgusting hobby", as the young man commented between laughter youtuber. "It is the time that I am most nervous," he assured his followers in front of their parents.
With his usual chaotic and tacky language, the streamer introduced his parents to the audience. They were both proud of their son. "The aspiration of any father is that his son advance him," said the father while the mother assumed how difficult it had been to assume that Gabriel, his Gabi, emigrated to Madrid to find a life.
Days before, on May 6, she connected live with her partner to take a pregnancy test after announcing that she had not had her period lowered for two weeks. "Fuck you, governmentI'm not going to have children ", sentenced the young man showing the camera the negative result.
The presumed death of Gabriel and the message in Twitter de Ibai Llanos has once again put the debate on mental health on the table, something that already happened in the Congress of Deputies by the hand of Íñigo Errejón. The sensible words of the representative of Más País, who recalled that every day 10 people commit suicide in Spain and claimed the presence of more psychologists in primary care, they had as a response a mocking shout from the deputy of the PP Carmelo Romero: "Go to the doctor!" The veteran politician apologized later, although he stressed that his comment had been misinterpreted.
A few days ago, Errejón again put his finger on the sore when claiming in an interview in the SER "pause and boredom" as part of life. Not every night has to be like New Years Eve. Real life is not a story of Instagram". In his opinion, we live in such fast-paced times that the most transgressive thing is to simply say "normal" when they ask you how you're doing. "Maybe the most revolutionary thing that the new generations can do is turn off the mobile, a neoliberal instrument of control of our time ", sentenced the deputy.
After hearing the sad news of Gabriel Chachi, Twitter has been filled with messages that speak directly of the "suicide" of the YouTube star and the need to take care of mental health as well as physical because the reality that surrounds many young people, no matter how many virtual stars they may be, is dark.