The deadline for players and Barça to agree to the salary reduction expires without agreement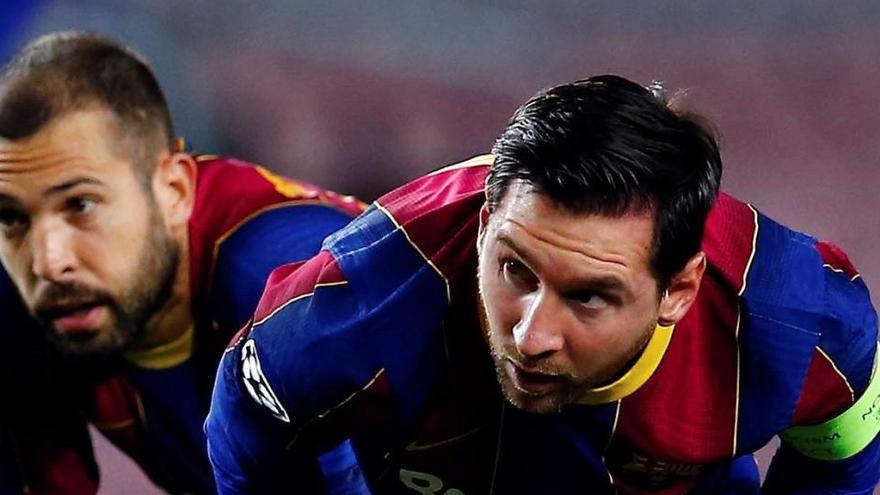 There have been no surprises and, unsurprisingly, there has been no agreement between the Barça and the players on the day that theoretically the deadline for reaching an agreement at the negotiation table expired. Josep Maria Bartomeu had threatened that If there was no agreement before this November 5, the salary reduction would apply unilaterally. But as the players do not have to receive the next payment until January, there is still room to continue negotiating with the manager chaired by Carles Tusquets.
The positions were still far apart before the meeting this Thursday, so no one was betting on an agreement. The representatives of the players have met with the club at 11 in the morning, while the works council (which represents the rest of the 540 club employees) was summoned at four in the afternoon. In the absence of an agreement, they have begun to continue talking next week.
Before resigning as he was unable to postpone the motion of censure, Bartomeu sought to save 191 million in the wage bill, proposing to defer payments later. "It is out of all logic, there is no legal basis", reiterated the players, who refuse to accept these "amounts that cannot be cut." Tusquets estimated on Monday at 300 million the amount that the club needed between savings in expenses and increased income. The president of the manager, who stressed that they had the highest wage bill in Europe, praised the "very good predisposition" of the representatives of Messi and other players. "There are formulas that benefit them fiscally," suggested the economist.
While the rest of the employees collect their payroll each month, professional athletes (whose salaries account for more than 60% of the budget) they receive their emoluments in two installments, in January and in June, so there is time until the beginning of the year for there to be an agreement.