The de-escalation with a view to the flexibility of luxury hotels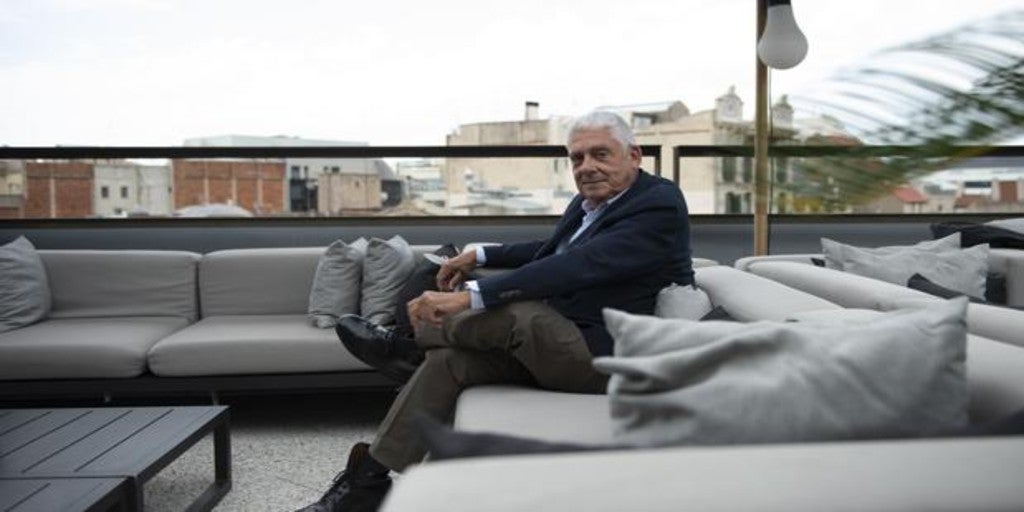 BARCELONA
Updated:
save

TO Jordi Clos Llombart, Unlike business, gardening is not good at it. In this quarantine, he did not manage to make his cherry trees bear fruit, but he is helping his company, Derby Hotels, and his team of almost 900 people. He shares the keys so that the tourism sector can overcome the economic crisis "the most serious I have ever experienced in life." Clos Llombart (Barcelona, ​​1950) has 22 establishments, distributed in Barcelona, ​​Madrid, Paris and London.
At the time, the businessman knew how to play his cards and entered the real estate market, so he owns all the buildings he exploits. He doesn't believe in banks and every euro he earns he invests. "I have always been very reluctant to go into debt, the little leverage we have had," has been essential to successfully overcome this and other recessions. «I have lived through the crisis of 93, that of 2008, attacks, fires, blue vests, all complicated situations; I have diversified my business in the real estate world, in the hotel business, in Madrid, Barcelona, ​​Paris, London, "he explains. But «the epidemic appears and all the forecasts are useless; We can foresee that instead of 70% of occupancy we were at 40, but zero! I never would have dreamed it ». "There will be more than one colleague who is having a bad time," he empathizes. "There are hotels that the companies have stopped operating because they could not assume the payment of the rent or the mortgage," she adds. This is not the case, even though she has lost millions of euros in recent months. "In the plural", specifies the executive president of the firm that, for some years, has directed his son Joaquim Clos.
They have decided to open the establishments with a de-escalation plan that changes, through Zoom meetings, almost every day. "Two weeks ago I said that Madrid would not open until September, but now I think we will do so before the end of the month," he explains. That flexibility of decision has been important to get ahead: "Adapt to the circumstances" and bet, "even if it is losing money." "We thought that by opening the Claris we would lose more than we already lost, but we have been pleasantly surprised; we have between 50 and 70 daily occupations », he remarks. "If everything is closed we are not going to start the city, it is important to have a vision of solidarity in the business world," he argues. And it asks "to throw all, local government, Generalitat, museums, entities, hotels … towards the same side, as we did in '93," he specifies.
The Claris Hotel was the first great luxury that reopened in Barcelona. Of the 18 hotels it owns in the city, it has opened three. Two of them are tourist apartments (Suites and Aramunt). In Madrid, it will open one of two. He prefers not to speak of Paris and London, although tourism has returned to Paris, «it is so little that a drop of water results in a sea of ​​options. And in London, one day they let you in, the next they don't; it's not even on the map ». The Cebo restaurant, in its Urban hotel, with a Michelin star, will not open, "perhaps until September or October." Mr. Kao, at the Claris, not yet. Still, he doesn't rule out anything, "anything can happen."
Take care of the team
As much as the hotelier emphasizes flexibility and the need to take risks, he considers that taking care of the team and the company have been the basis of his philosophy in recent months. "Without a company, there is no team, and without a team, there is no company," he explains. "We communicate to our employees that, despite not being a bank, we would help them," he points out. They advanced extra payments, offered subsidies of up to 70%. "We communicate clearly and forcefully, with everyone, from managers, to those in charge of cleaning, through emails, letters, online calls; there are people in Spain who do not even know that they are in an ERTE, that cannot be », he says. "We communicate that we have a commitment to the future, so that they feel part of it," he adds.
For Clos, Barcelona is the same as it was six months ago, a great city, and it will take more or less to return, but it will be "Barcelona, ​​just as Paris or Madrid will be again". We believe in the product we have. "Luxury tourism will also return, because people cannot stop crossing these great European capitals off their list; It will take time to come, but it will, as we returned to Egypt after the attacks.
Solved tasks
The hard confinement was also an opportunity to undertake pending tasks. Clos took advantage of the break to restore a series of papyri over 3,000 years old, which he has owned for 12 years. But also to renovate the floor of the reception of the Hotel Urban de Madrid. "There was a serious problem since we built it," and it would have been impossible to solve it with the hotel running. After the break, in this new normal, the businessman is surprised at how quickly "we forget everything". Customers "go without a mask and more than two people in the elevator", Explain. They had designed special packages to bring the breakfasts to the room, but "they want to go down to breakfast and have their bed made every day."