The day Kirian took the signed shirt of the hero Angel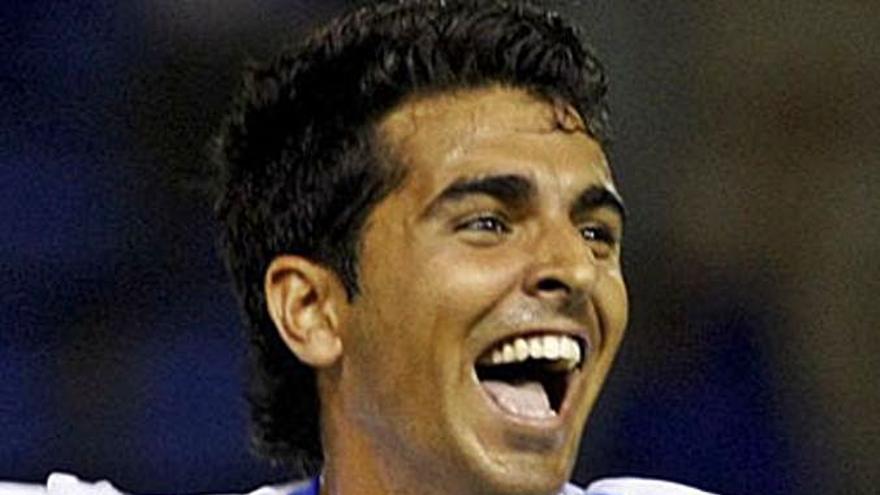 The cult object of the Heliodorus ball boy. The Tenerife UD midfielder Kirian Rodríguez -24 years, 41 games and two goals- is called to break his shell in a packing match like a derby. Tomorrow, he faces his second classic. Formed at the base of the chicharrero group, Candelaria was a ball boy at the Heliodoro. Yesterday, at the telematic press conference, he revealed how he achieved his greatest treasure. It was June 21, 2009.
"At the end of the game against Castellón, I went for Ángel Rodríguez, once again, so that he could give me his shirt. It was the last day of 2008-09 and Tenerife had already achieved promotion to Primera. A team with Cristo Marrero, Alfaro, Nino … But my idol was Ángel [que milita en las filas del Getafe a sus 33 años]. Not only did he give me the shirt, but all the players of the Tenerife team signed it, I have a tremendous esteem for him. It was very special".
Park the sentimental label, to repeat from the rooftops that Mel's UD is ready to win. "The dressing room is very committed, we are facing a final. I want to win a derby that is not friendly", points out the attacker, who scored the 'Tete' in preseason and in Heliodoro.
It raises the regional pulse to the category of "final" and defines the team of Fran Fernández as a "fierce team, which knows how to compete like a charm." "We are going for everything, we face it with great enthusiasm, it is a very beautiful game and we will do everything possible to get the three points".
For Kirian, the fact of creating six or seven occasions in each game "and two or three of them very clear" compensates to a certain extent for the deficit that the Yellows have in set pieces, in which they have received fourteen goals.
In relation to UD's commitment to the quarry, he determines that it is "brave and effective, there are players of the stature of Jonathan Viera or Pedri. The formula works and it is a pride. But Tenerife has also brought out players like Ayoze Pérez, who is now leading the Premier League with Leicester ". If there is a penalty in favor of the yellows, he presents his candidacy. "There are other colleagues better positioned for that responsibility, but if it touches me, of course I would."
The precedents or the last result are worth nothing. Derbies are anarchic duels, based "on the little details. We will win for our fans, we will try to play with that handicap. They will not be physically, but we know of their involvement and support. At the end of the derby, they will be proud ".