The Davis Cup approves a change in its final phases: 11 days and three venues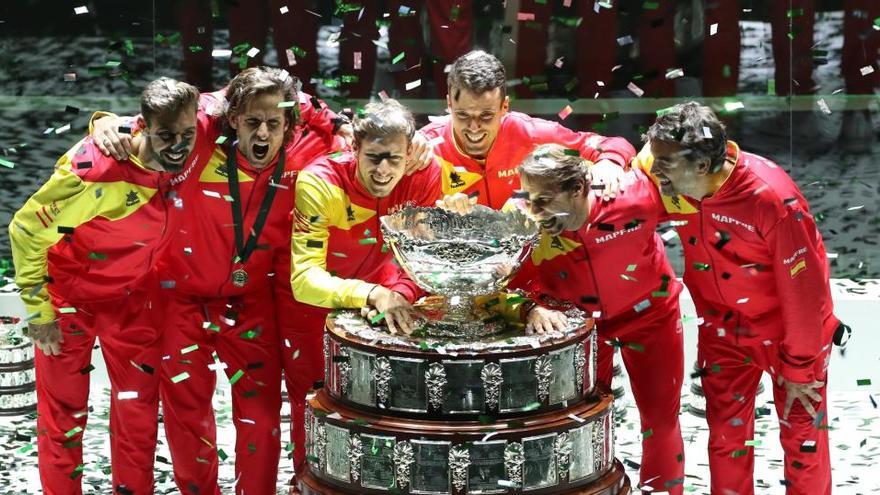 The International Tennis Federation (ITF) has approved several changes to the Davis cup proposed by Kosmos Tennis, the event's organizing company, among which the expansion to three cities as venues for the next Finals stands out, which also extends its duration and It will be played for 11 days.
"After analyzing the first edition held in 2019, the ITF Board this week approved that the Finals become an 11-day event. The next edition will take place from November 25 to December 5, 2021. The ITF Board also approved the reduction from 18 to 16 teams from 2022 and will now initiate a consultation period for the introduction of a multi-site format for the 2021 edition, "the competition explained in a statement.
All these proposals are aimed at "improve the schedule of matches for the players and the fan experience, as well as bringing the competition closer to a wider audience. "
In this way, the multi-site format opens the possibility for two new European cities to join Madrid as hosts for 2021. The two new cities will host two competition groups and a quarter-final each. For its part, the Spanish capital will host two groups and two quarter-finals, in addition to the two semifinals and the final.
Davis Cup Finals director Albert Costa stressed that "great tournaments adapt and evolve over the years." "Introducing a multi-site event will allow the competition to reach a larger audience, while also allowing us to ease the burden on players with improved match schedules. With all this, the days will not end late and the players will have more time to rest ", analyzed.
Thus, Kosmos Tennis has started a bidding process open to classified nations to identify the list of European cities that can join Madrid as hosts of the Davis Cup Finals 2021. The final decision on this matter will be made in March.