The daughters of Ángel Ferrera prevented the incineration by obtaining an autopsy through the courts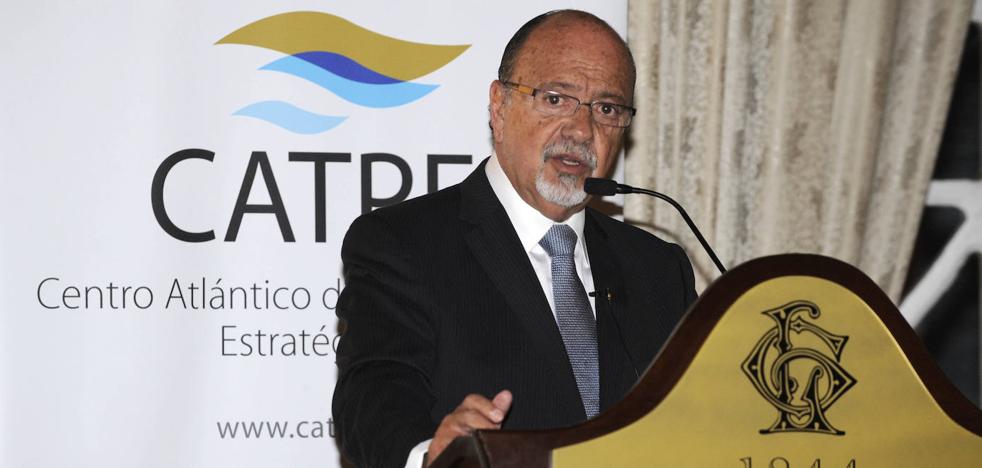 The corpse of the businessman is still in the Institute of Legal Medicine
A legal action brought by the daughters of businessman Ángel Ferrera, who died in the early hours of last Monday,
prevented the cremation of his mortal remains on Tuesday morningAs planned.
The body awaits at the Institute of Legal Medicine in the capital of Gran Canaria, where the autopsy requested by the daughters was carried out.
the digital newspaper
Canary IslandsNow reveals this Friday what happened. According to the aforementioned media, the cancellation of the cremation was due to "a formal request from the daughters for a possible
suspected death by poisoning, as confirmed by sources from the Institute of Legal Medicine, the insurer and the circle of friends of the deceased businessman and business leader. When his daughters were consulted, they reminded this newspaper that
criminal proceedings are secret and they have asked that no conjectures or journalistic lucubrations be made. "In any case," they added, these judicial proceedings "are related to facts and circumstances prior to the death of which we have nothing to say."
Canary IslandsNow adds: «Ángel Ferrera suffered from
lung cancer for years and that was the official cause of his death, certified by a doctor in his own home, where he died. When his transfer to the San Miguel funeral home was being organized, where his widow had arranged for his cremation to be carried out without mourning or other acts, her daughters filed his petition before the police court. This procedure prevented the transfer of the mortal remains to the funeral home, where they
they did want a wake to be heldbut without the coffin of his father.
The autopsy was carried out at the Institute of Legal Medicine on Tuesday without forensics apparently detecting any other cause of death than cancer, which had already spread throughout the body. His organs, however, have been sent to Tenerife to
toxicological analyzes. The widow is waiting to know the results in order to manage the incineration of Ferrera's mortal remains and the subsequent burial of her ashes in a family vault, a close friend told this newspaper.
Ángel Ferrera married Margarita Alonso, with whom he had three daughters, and who died in 2007. He then remarried María Ángeles Tavío, with whom he lived until his death this week.
This Thursday a funeral was held in the parish of Santa Catalina (the Salesians), in the capital of Gran Canaria, in memory of Ángel Ferrera, attended by his daughters, but not by his second wife.