The dangers for the economy of the Sánchez Government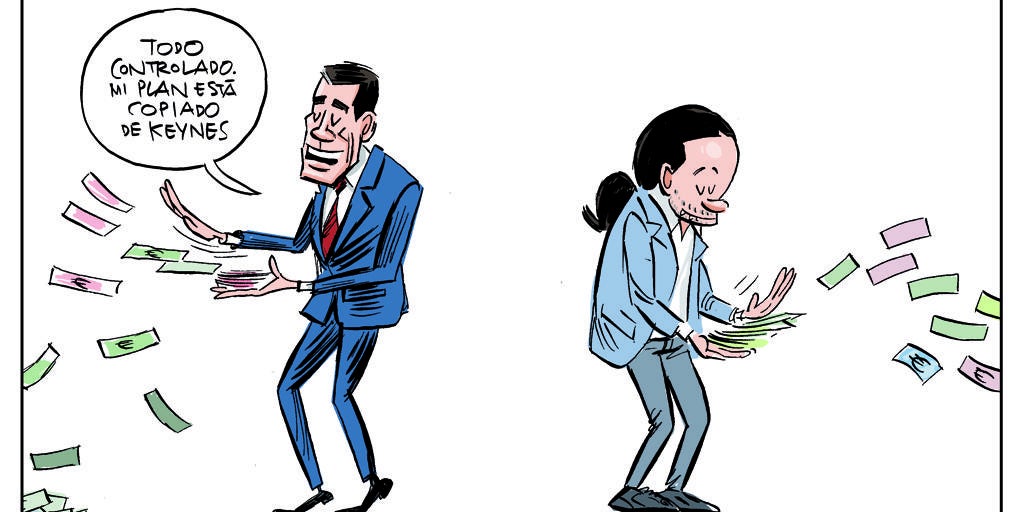 Madrid
Updated:
save

1. The economic risks of a Frankenstein government: more public spending and more taxes. The agreement between PSOE and United We can for a coalition government confirms the worst scenario considered by the big company to face the challenges that the slowdown brings. After the renewed parliamentary fragmentation that the polls threw, the possibility of a «Frankenstein Government», conformed between PSOE, United We Can, More Country and the support of the nationalists, returned to generate restlessness between the employer's association and some businessmen.
2. Three years of contribution today finance only one year of pension. The future of pensions is a matter of concern for most Spaniards, but especially for those who they are closer to retirement, the generation of the "Baby Boom", those born in the years of the explosion of birth in Spain, between 1957 and 1977. Most believe that his salary when retirement comes will not allow him to live active, and only one out of four he has an approximate idea of ​​what he will receive when he retires.
3. The Inspection claims fines of more than 1.2 million for the registration and working hours in six months. The Labor and Social Security Inspectorate, under the Ministry of Labor, Migration and Social Security has made public the first data on your inspection work related to the registration of working hours and the fight against job insecurity in this area (working hours, overtime), corresponding to the period between May and October of this year.
4. The price war and football ballast the income of Vodafone Spain by more than 10%. Vodafone's income accounts in Spain continue to be affected by the teleco's decision to renounce football rights, the commercial repositioning it did after that measure and the price war that goes through the telephony and internet sector. In this context, the service revenue of the company led by António Coimbra has fallen in its first fiscal semester, from April to September, 8.7%, to 1,966 million euros.
5. The sale of homes falls 12% in September, the lowest figure in this month since 2016. The sale of homes has fallen 12% in September compared to the same month of 2018, to add 37,995 operations, its lowest figure in a month of September since 2016, according to data provided Tuesday by the National Statistics Institute (INE). With this decline, the sale of homes has added consecutive months of negative interannual rates after 21% in August collapsed.
. (tagsToTranslate) alert (t) economy (t) tomorrow



Source link