The danger of telling the truth in Turkey | Culture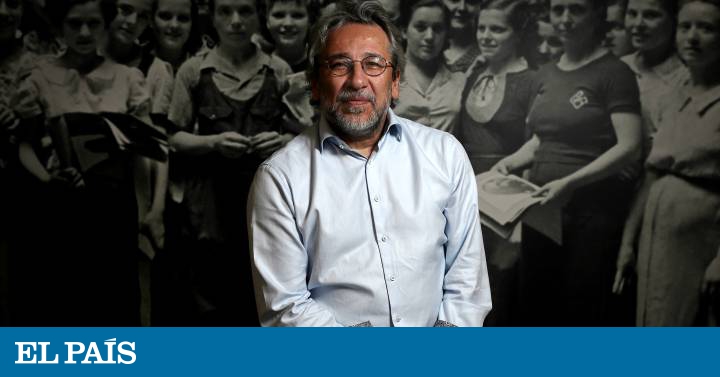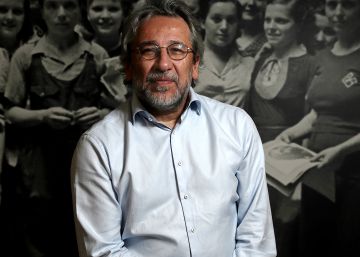 Espionage, collaboration with terrorist organization, revelation of state secrets, attempt to destabilize the Government of Turkey … all these charges took the Turkish journalist to prison on November 26, 2015 Can Dündar, editor of the newspaper Cumhuriyet. The reality is that his crime had been to publish information, six months ago, with video images, which showed that Turkish secret service trucks that supposedly moved food and medicine to Syria at war, in early 2014, actually carried weapons to the Islamists, something for which they had no powers or permission. Dündar spent 92 days in an isolation cell in the Silivri prison, until the Constitutional Court of his country, after an appeal, ruled that the detention had been unconstitutional. In those three months, Dündar wrote a newspaper, recently published in Spanish, with the title of Arrested (Editorial Descontrol).
"I wrote it by hand, in harsh conditions, sometimes with sadness, sometimes smiling," said Can Dündar, 58, at the presentation of the book last May, at the Anselmo Lorenzo Foundation, in Madrid. "At first, I only saw my lawyers and, once a week for an hour, my family, they all helped me to know that I was not alone and the reactions there were." The book is written with a style of short sentences and short chapters, always titled with a word (Crime, Threat, Punishment, Path, Curse, Courtyard …), and includes the weeks prior to his arrest and reflections on the severed freedoms by the regime of Recep Tayyip Erdogan. The Turkish president, when the information was published in Cumhuriyet, threatened: "Whoever has published these images will pay a very high price".
On the EU's relationship with Erdogan, Dündar explained that the agreements on refugees from the wars in the Middle East have changed everything. "Turkey has welcomed these people to use them against Europe, which gives them money to keep them in exchange for them to stop criticizing Erdogan, Europeans have sacrificed their principles." For this reason, he warns that democracy and freedom of the press can not be taken for granted, each country has dirty secrets and the problem is finding courageous journalists to uncover them.
Dündar worked in several publications and on television before directing the oldest newspaper in Turkey. Between bars he had plenty of time to read works, such as Quixote. "Maybe because Cervantes also wrote in a jail and that gave me courage, writers live longer than dictators, it's the power of literature." The prisoner was surprised that in the jail library there were several of his books and, to make matters worse, he remembered the anecdote of a prisoner who went to ask for a book by another author and the response of the officials was: "We do not have the book, but we have the writer. " He also remembers the hardest moments of his confinement, as when he received a letter from his son: "I started crying just reading the first words".
Today exiled in Germany and his wife in Turkey – the authorities have his passport withheld – he has five trials pending, which does not prevent each line of his book breathes hope. Explain how he wrote Arrested "I would give for another book," he jokes. "For example, the problems I had to get paper and then get him out of jail, because they registered you every time you left the cell."
His notes include the weeks leading up to his imprisonment, such as when the newspaper's management team debated on May 28, 2015, whether they should publish the delicate exclusive that was on their hands. The decision process that is narrated could be an entire kind of journalism. "There were voices that said 'if you give this they're going to put you in jail' and friends who advised me to sign the information to several people, in the end, I took the risk."
Can Dündar remembered in the presentation of Arrested in Madrid the assassination attempt that he suffered on May 6, 2016, in one of his judicial summons after leaving prison. "He had received threats, so he had bodyguards, but that day he fell asleep and arrived late." On a break from the judges, we went to a coffee shop and saw someone coming towards me with a gun shouting "traitor!" My wife He jumped at him and prevented him. " That day Dündar was sentenced to five years for one of the five cases brought against him. "They arrested the person responsible, but since he said he only wanted to scare me, they released him in five months."
(tagsToTranslate) danger (t) count (t) truth (t) turkey (t) journalist (t) can dündar (t) arrested (t) three (t) month (t) cell (t) isolation (t) publish (t) information (t) irritate (t) erdogan



Source link