The danger of hospital paralysis calls for urgent blood donation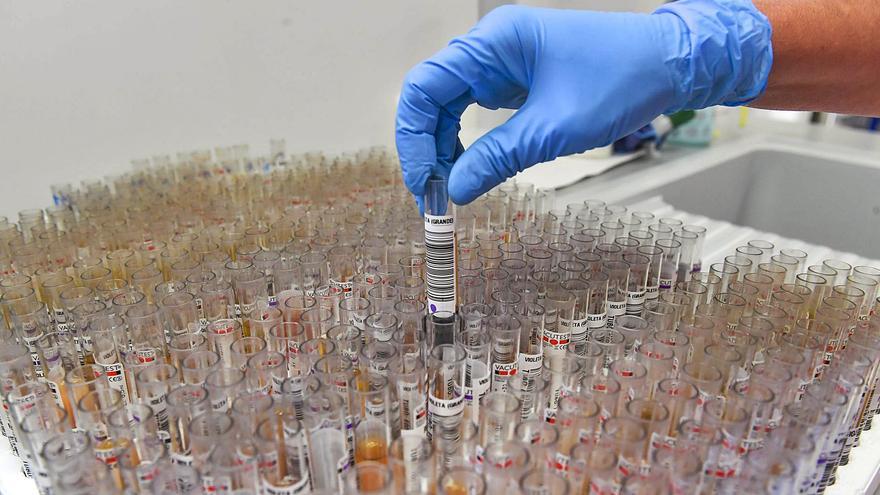 The ICHH recalls that blood donation "is a fundamental pillar for the normal functioning of the health system" since it is a unique product that cannot be manufactured but depends exclusively on the "generous, altruistic and responsible" donation of people who meet the requirements to be donors. Likewise, the expiration of blood components makes it absolutely essential to maintain a regular number of donations throughout the year.
The Canarian population showed a model attitude during the beginning of the pandemic and the confinement when, despite the critical situation, the donation process in the Islands was not paralyzed. In fact, blood donation data was better during 2020 than in 2019. However, the situation has worsened over the last year and, specifically, in recent weeks. In this way, those responsible for the Canarian Institute of Hemodonation and Hemotherapy recognize that it is being a complicated summer, "although they always are for blood banks." However, on this occasion we must add "the incidence of the pandemic, the increase in the occupation of hospital beds in recent weeks due to Covid, the desire of the population to vacation and disconnect and the heat wave" . All this has led to "a perfect storm" that has caused "the stock, which was already suffering in recent months, has now entered a critical situation" that can now endanger "hospital activity in the Canary Islands."
ICHH representatives recall that the blood bank is regional and that it has two offices, one in Santa Cruz de Tenerife and the other in Las Palmas de Gran Canaria. Thus, all the blood that is extracted in the Islands is derived to these two provincial banks and is distributed according to the needs of each island. Obviously, the consumption of this product is higher in the capital islands, which have the large hospitals in the Canary Islands.
In the Archipelago, 300 daily blood donations are needed to attend both scheduled hospital activities and emergencies. Only in this way is it possible to respond to treatments for cancer patients, leukemias, severe anemia, transplants, surgeries, traffic accidents or childbirth with complications, since all this requires transfusions of blood products of different blood groups. Groups A +, A- and O + are the most requested.
Faced with this critical situation, the ICHH recalls that the population can go to donate to hospitals without having to request a prior appointment, although it recommends visiting the website www.efectodonacion.com where you can consult all the information on donation points in the Canary Islands. Likewise, the Institute will extend the donation these days. Although tomorrow is a holiday in Santa Cruz de Tenerife, the Méndez Núñez street point will be open in the morning and the donation hours will be doubled in San Isidro, in Granadilla de Abona.