The dana of September, one of the 15 worst natural disasters in the world in 2019 | Society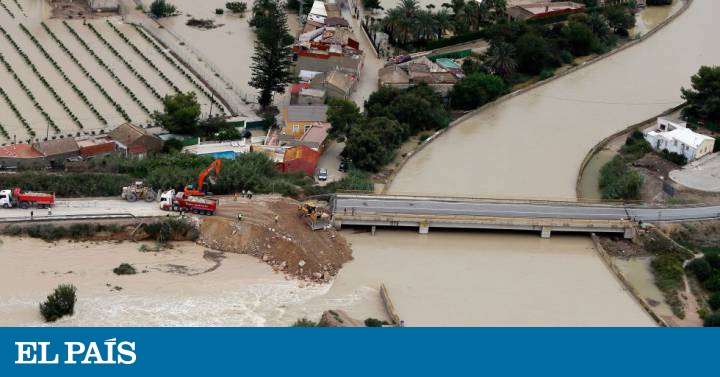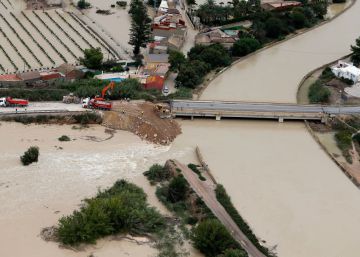 The natural disasters of 2019 have left their worst consequences in the United States, followed a short distance from India, China and Japan, according to the report of the British NGO Christian Aid. Extreme weather hit all continents "killing, injuring and displacing millions of people and causing billions of dollars in economic damage, "they said in a statement. The NGO hasdentified the 15 episodes of droughts, floods, fires and most devastating cyclones.
Within them is the dana (isolated depression at high levels, known as cold drop) that hit the Peninsular Levante between September 4 and 10, leaving behind seven dead and significant damage to infrastructure and housing in large areas of Alicante and Murcia. According to his calculations, the financial cost of the floods reached 2,150 million euros. This cold drop shows that the trends planned for Spain are fulfilled by scientific studies that point to an increase in episodes of torrential rains.
Each of these 15 events caused damages of more than one billion and seven of them reached 10,000 million dollars (almost 9,000 million euros). The NGO warns that these figures are likely to be underestimated, because in some cases "they only include insured losses and do not take into account the rest or the damage due to lower productivity."
The report relates all these disasters "with man-made climate change." Scientific studies have shown, he adds, that global warming exacerbates the episode as occurred with cyclone Idai in Africa (Zimbabwe, Mozambique and Malawi) and flooding in India and U.S. The increase in temperatures and the reduction in rainfall are behind the possibility of fire and the warming of water supercharged tropical storms.
The NGO warns that, although the report focuses on the financial cost of these extreme weather events, in many developing countries the human cost of climate change for vulnerable communities is even greater and progressively and devastatingly affects millions of people in all the world.
The most expensive disasters were forest fires in California, which caused damages of 22.4 billion euros, followed by typhoon Hagibis in Japan (13.5 billion) and floods in the American Midwest (11.2 billion) and in China (10.8 billion). The greatest loss of life was caused by floods in northern India that killed 1,900 people and cyclone Idai responsible for the deaths of more than 1,300.
In Argentina and Uruguay, the January floods forced 11,000 people to leave their homes, while there were places in Australia where the highest rainfall was collected since records exist in 1888. In the US Midwest, water caused losses of 10.8 billion dollars. dollars and in Iran 7.4 billion.