The dairy sector milks the possibilities of innovation to the maximum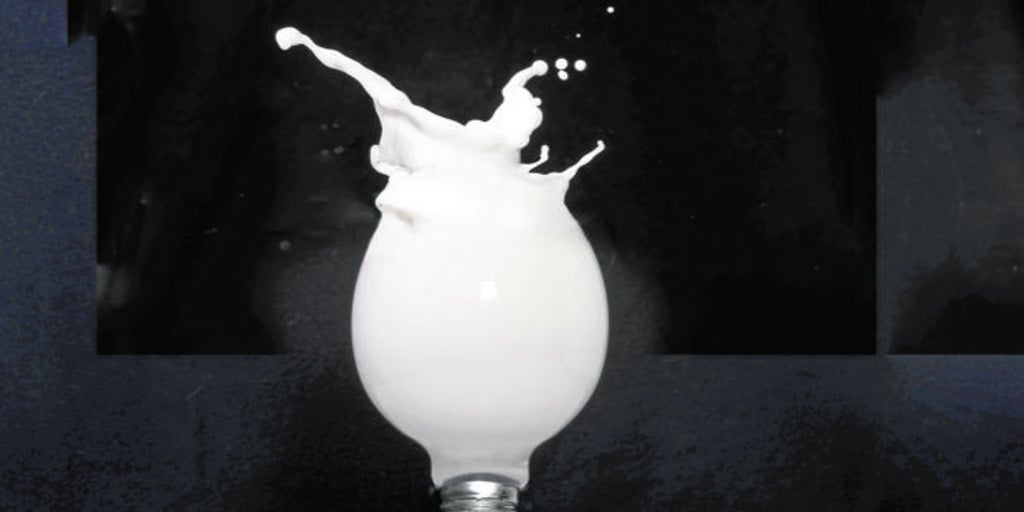 Among the different challenges facing the dairy sector, innovation will be the protagonist in the realization of a large part of them. "It is innovating in what is the production itself, to improve the environmental sustainability of the entire value chain. On the other hand, the dairy sector has been a pioneer in Spain in agri-food innovation, paving the way for differential products, thanks in many cases to heavy investments, in areas such as functional foods and nutraceuticals, for example, "he says. Ignacio Elola, President of INLAC (Interprofessional Lactea Organization). In other words, dairy products that not only provide nutritional benefits but are also valuable in preventing diseases. "Innovation is currently deployed, above all, in products with reformulation
of macronutrients, fortified with vitamins or calcium, adapted to the different profiles of consumers, ages, nutritional needs and even that serve to face health risks ", he adds.
Another challenge that guides innovation in this sector is «'AgriTech', understood as the digitization and application of new technologies such as Artificial Intelligence, robotics, sensorization, renewable energies, in order to optimize the primary processes of the supply chain. value », highlights Gabriel Torres Pascual, Director of Innovation at Pascual, without forgetting "The new distribution models to reach and interact with the consumer".
From INLAC they recall that various initiatives are emerging from the public and private spheres that try to develop the dairy products of the future «which will be technologically advanced, adapted to very different needs and consumer profiles, close to new niches and market segments, more linked to the territory and the environment.
Organic, "grass", "animal welfare" dairy products, enriched, that strengthen the immune system, that prevent diseases », Elola points out.
Synthetic milk
One of the innovations that is being talked about the most in the sector is that of obtaining synthetic milk without animal. It is a type of milk produced in laboratories through a process in which no type of animal has intervened and that seeks to offer quality milk, with the same nutritional properties, while not affecting the environment. Perfect Day, a technology company located in California, has been developing this type of process for years. With the whey protein developed by this company, the use of water is reduced by up to 99%, greenhouse gas emissions by up to 97% and the use of non-renewable energy by up to 60% compared to the methods of conventional production. At the moment they have launched ice cream made with this serum, as well as cream cheese, although the idea is to continue developing new products.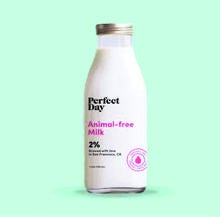 In this line there are other examples, such as the Israeli startup Imagindairy, which hopes to commercialize its products in 2023. In Spain, Real Deal Milk emerged last year, from the hand of the Hungarian Zoltan Toth-Czifra and the Colombian Gabriel Mora. Based in Barcelona, are developing a technology where precision fermentation is used, which reuses a cow's genetic sequence, finds the genes responsible for expressing particular proteins, and then inserts those genes into yeast cells. After this, they grow the yeast cells in a fermentation tank and then purify the protein by removing everything else so that it's just protein. Finally, they combine this protein with sugars and fats to create milk.
Toth-Czifra decided to invest his own money in this project, concerned about climate change. He assures that in this struggle to improve our environment there is a "personal conflict" when making decisions and believes it necessary "to apply technology to try to solve it." It chose the dairy sector because it is where "a lot of innovation is required to reduce its impact on the environment. There are alternatives based on plants and cellular agriculture which is what we do.
Genetic information
In Real Deal Milk they choose the genetic information of the cow's milk protein, "We do not touch animals but the database that already exists, the DNA of cows", and they introduce that information into yeast cells by teaching how to make milk proteins. As recognized by its founder, the most difficult thing in this process "is to get to validate cost and experience with what you are trying to replace." Zoltan Toth-Czifra is confident that a product can be obtained in a couple of years. At the moment they have invested their own capital, 300,000 euros, and this year they will launch a financing round to continue developing the technology and incorporate more researchers.
Real Deal Milk is one of the four startups selected by Milkcubator, the world's first incubator specialized in developing innovation projects for the dairy sector, a Pascual Innovator project led by Eatable Adventures. As Gabriel Torres Pascual highlights, «Mylkcubator helps develop companies and technologies that have the potential to make the dairy value chain more sustainable and to produce dairy products with more advanced functional attributes and nutritional properties, having a positive impact on people's health ". Also participating in the program is the India-based Zero Cow Factory, which uses precision fermentation and microbial bioengineering to develop cow's milk proteins without the involvement of any animal. It has specialized in a type of milk protein (type A2 casein) highly valued in the sector for its nutritional benefits.
South Africa-based Novo Dairy exploits precision fermentation to make proteins identical to those of cow's milk. His method is to extract the milk proteins from the fermenter to purify them and combine them with vegetable fats and healthy sugars to create dairy products. Finally, the American startup M2Factors, a subsidiary of 108labs, is developing culture media and growth factors for food use. It does so to achieve commercial scale production of cell-cultured milks at costs comparable to those of animal milks. White and bottled: the dairy sector is milking all the possibilities of innovation to the maximum.