The Cuyás Theater in Las Palmas de Gran Canaria will resume guided tours with the end of restrictions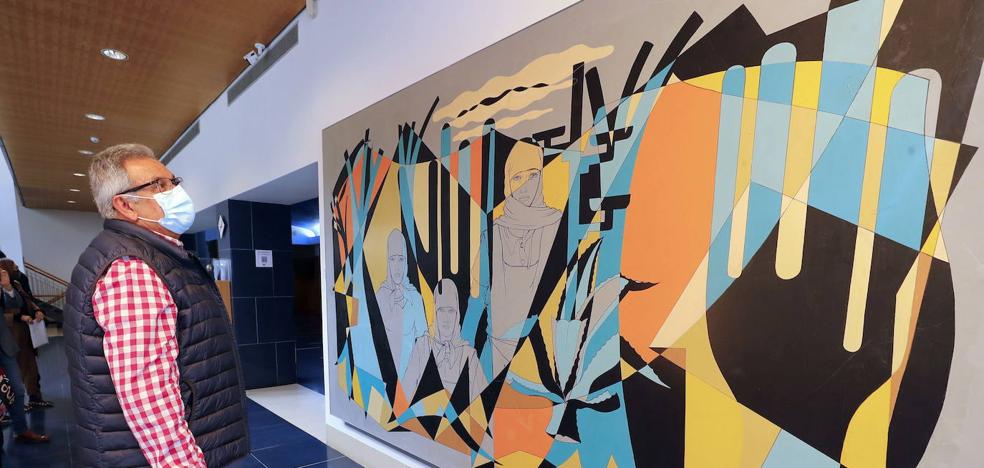 They will include a stop in front of Felo Monzón's mural 'Composition with three figures', which has just been reinstalled in the hall of the venue
The
Cuyás Theater in Las Palmas de Gran Canaria will resume these days
guided tours of its facilities by different groups, after the improvement of the epidemiological situation and the
end of restrictions due to covid-19, as reported by the organization in a press release.
In this way, this activity
had not been able to perform regularly due to the pandemic for some time, so now, two years later, they return to
show the public the secrets of this scenic area managed by the Canarian Foundation for the Performing Arts and Music of Gran Canaria.
As a novelty, the visits, which
in May they will be scheduled for schoolchildren and the general public --the latter, on the 17th at 5:30 p.m.--, will include a stop in front of Felo Monzón's mural 'Composition with three figures', which, after several decades at the Institución Ferial de Canarias, has just been reinstalled in the hall of the theater.
Finally, people interested in enjoying the visit scheduled for the aforementioned May 17 can still register or request information through the Cuyás social networks or by sending an email to [email protected]