The cuts will generate up to 16,700 fewer jobs than last year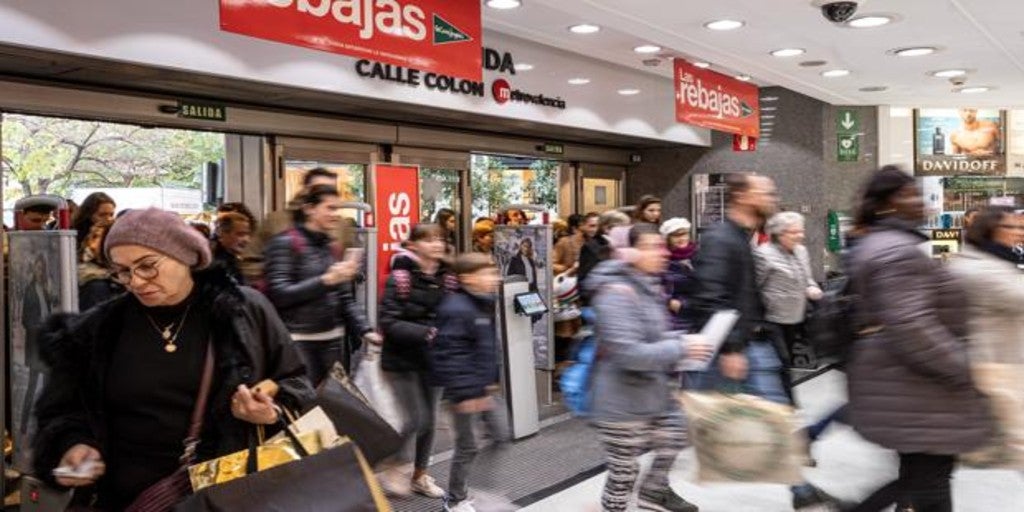 Updated:
save

The drop in consumption will be reflected in January sales, by decreasing hiring in Spanish commerce. Thus, according to calculations of the Temporary Employment Company (ETT) Adecco, the this year's campaign will be settled with 167,000 contracts in Spain, which represents a year-on-year drop between 5 and 10% compared to the months of January and February of last year.
As it is, it is expected that as it happened in the Black friday and in Christmas, electronic commerce continues to take center stage due to the advantages it offers in these times of pandemic. That is why Adecco estimates that these businesses, and consequently, mass consumption, food, distribution, logistics and transportation will be the major beneficiaries in this year's sales campaign.
In this sense, they stipulate that the most required profiles will be packers, waiters, order pickers and carters, while physical commerce will also demand profiles such as commercial promoters, shop assistants, cashiers, and staff for perfumery, toy store, cosmetic, electronics, etc. "Experienced salespeople and dependents will be sought above all," they say from the company.
Even so, physical commerce will be the major affected in the fall in employment. According to the ETT, among the main reasons for this decline in hiring are the consequences of the Christmas holidays and the third wave of infections "Which will negatively affect the 2021 sales campaign, due to the instability and uncertainty of the economy."
All communities fall
According to Adecco, there will be no community where employment increases due to sales, but the ranking of hiring does not change either. Thus, Catalan commerce will once again be, like last year, the one with the most contracts (30,000), followed by Madrid with about 23,700 jobs. They are followed Murcia (20,000), Andalusia with 19,500, while Valencia closes the top 5 with the generation of 18,700 jobs. Among the five, they account for six out of every ten jobs that will be generated by the sales in Spain.
From this point on, hiring decreased notably in terms of the absolute number of signed contracts. Here they are located Castile and Leon, with about 9,300 jobs, Galicia, with more than 9,000, and the Basque Country, where more than 7,400 new jobs will be signed.
Between 5,000 and 4,000 jobs are positioned Canary Islands (5,700), Aragon (5,600), Castilla la Mancha (5,200), Navarre (4,900) and Cantabria (4,100).
Towards the lower half of the table are Asturias, where they are expected to reach around 1,500 hires, depending on the health situation, and The Rioja, with the forecast of more than 1,300 new jobs.
The regional ranking is closed by the regions of Balearics, with more than 630 new jobs, and another year Estremadura, with 460 contracts.