the curious term that redefines origami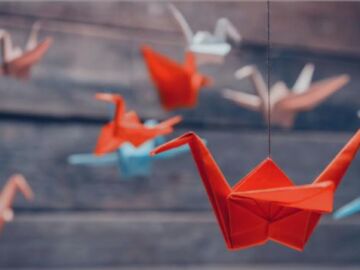 The papiroflexiaalso known as origami in Japanis an ancient art that consists of folding paper to create varied shapes without cutting or gluing. However, there is a less widespread term to refer to this discipline: "cocotology". Although it may sound peculiar, this term was coined by the renowned Spanish writer and intellectual Miguel de Unamuno to describe the ability to do paper bow ties
Miguel de Unamuno He was passionate about papiroflexia, but he was not convinced by the name commonly used for this art. Looking for a more precise and unique word, he decided to create "cocotology." This word comes from the French noun "cocotte"which means "bow tie" or "young bird", and from suffix "-logy", indicating "study" or "art".
It is interesting to note that Unamuno wrote an essay of approximately 70 pages titled"Notes for a treatise on coccotology", which he included as an epilogue in his novel "Love and pedagogy", published in 1902. When the editor reproached him that the novel had few pages, Unamuno made the decision to incorporate this peculiar treatise as a Curious and unique addition.
Although the term "cocotology" is not as well known as "origami" or "origami", it represents the creativity and linguistic inventiveness of one of the great thinkers of Spanish literature. Thus, "cocotology" is positioned as a original alternative and enriching to describe this ancient art of folding paper and creating surprising shapes without the need for scissors or adhesives.