The cultural voucher will limit digital consumption and will not include products that incite violence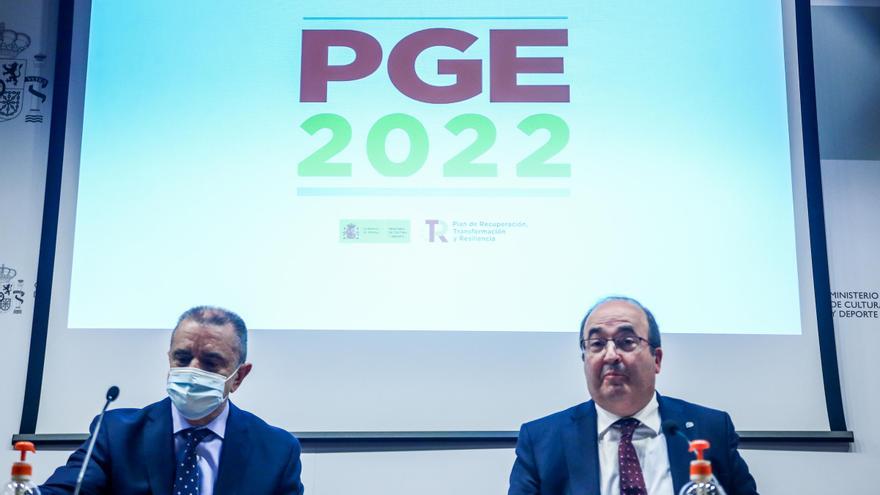 The Minister of Culture and Sports, Miquel Iceta, has advanced that the cultural bonus "in no way will it favor the consumption of cultural products that incite violence"and that will also establish a cap on spending on digital offerings.
"There are many things to be done, but we do not want in any way to favor the consumption of cultural products that incite violence and that forces us to spin very fine, "said Iceta during the press conference to present the Budgets of her department.
Later, he joked when asked for more details of this measure, ironing that "Snuff movies will not be subsidized." "When the list comes out, they will see it," he stressed, also adding that the bonus will not be 'directed' to the consumption of national cultural products.
"We are collecting many ideas and concerns, but we are not going to tell people which cinema to go to see: there will be a margin between European and North Korean politics, but we are not going to tell every young person in which theater to spend the money, "he stressed. , defending in addition to the cinema Spanish, to the platforms as "very important lever of the sector".
Iceta has also had an impact on the digital spending of this cultural bonus –which will be 400 euros per year for 18-year-olds– "it is going to run up, so that people have to diversify". It has also addressed the possibility of having a cultural bonus for all protected migrants who turn 18, as requested by the NGOs.
"We have a restriction for people who have reached 18 years of age and we have to have people registered: Spanish and European citizens with established residence may choose to do so. But we will see how it is done, "he pointed out.
It has also justified the absence of bulls within this voucher. "We have made an option, neither does the design, nor the fashion, not even gastronomy. The concept of culture that we have in the ministry is very broad and we have decided to prioritize specific sectors such as books, music, the performing arts or dance, "he indicated.
Iceta recalled that the Toro de Lidia Foundation is "awarded every year" and the ministry "does not have the idea of ​​directing the bonus" towards bullfights. Bulls. "Which does not prevent us from continuing to speak to many people and it will have to be valued. Bulls are not considered not because they are not cultural expressions, but because we had to set priorities," he added.
In fact, Iceta has opened up another possibility, that the cultural voucher can be used to pay for newspaper subscriptions. "It is a question and a legitimate concern, Do we prefer young people to read the press?"He has put on the table. In any case, he has defended that the cultural bonus is" a great opportunity "for young people" to discover new things. "