The CSIC "pays the debt" with 250 pioneers of Spanish science | Science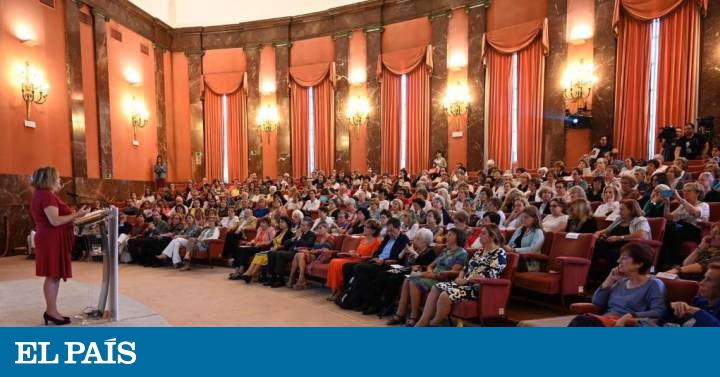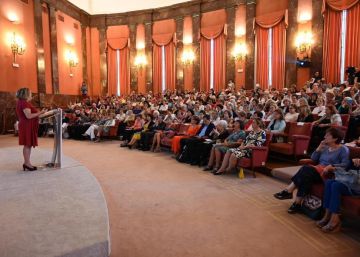 The first woman who chairs the Higher Council for Scientific Research (CSIC), Rosa Menéndez, said that this Wednesday was a holiday; It was the first tribute after 80 years dedicated exclusively to the pioneer scientists of the CSIC. Menendez, to open the ceremony, has insisted on the need to give "voice, name, surname and face" to those 250 women who stayed too long in anonymity. "We want to settle our debt with you. We have to continue being present without gender considerations, "he said.
Concha Llaguno, a reference researcher, said in his day that, in 1988, 91% of the population of women was illiterate. Four decades later, the CSIC has a workforce of more than 3,646 researchers and 36% are women. Flora De Pablo, one of the current researchers and moderator of the event, recalled that in 1940 women constituted only 13.5% of employees and 12 were scientists. In that postwar era, two of the women who changed the history of Spanish science were five and six years old: Dolores Cabezudo and Tarsy Carballas. The two have told their experience, their obstacles and their achievements.
Cabezudo was a reference in the chemistry of food and particularly of wine and other alcoholic beverages. By taking the floor, with a big smile, the 84-year-old woman recalled that they were bold. "I will not mention the obstacles inherent in our status as women or the scarcity of resources or any lack because, although truths, they serve as propaganda to be repeated," he exclaimed causing a general laugh.
Alternating jokes and realities, chemistry has remembered her career and the achievements of women in the history of science. "When we hear that it is necessary to find new angles to study science, we are not surprised because we always have to find better formulations of the truth and do it before anyone else," he explained.
Carballas, which has been recognized and shown very excited, has devoted 61 years to the analysis of wet soils to recover land in areas affected by fires. "I was interested in soil science because it is a source of wealth, it is the support of our vegetation and food, as well as being a key factor for the landscape," said the researcher, who has participated in the creation of the maps of the soils of Spain.
The president of the Commission of Women and Science, Pilar López Sancho, jTogether with the rest of the speakers, it has highlighted the necessary struggle towards equality in the scientific world, whose prizes, although won by women, always bear the last name of a man. On the other hand, he has recognized that there is a change of culture in the organism: "We have grown. We have received 36% of the scientific awards, parallel to the number of women we are and our presence in the projects is 28%. "
This Wednesday's tribute has been dedicated to "women present and not post mortem", López noted." Maybe it is so that it does not go to our heads, "he joked before the president closed the event with a quote from a song by Silvio Rodríguez to summarize the value of Spanish scientists:" Me women shook that history scored between laurels and other unknown giants that there is no book to endure. "

. (tagsToTranslate) csic (t) settle (t) debt (t) 250 (t) pioneer (t) science (t) Spanish (t) Spanish (t) president (t) council (t) defend (t) need ( t) give (t) voice (t) name (t) last name (t) face (t) woman (t) have (t) remain (t) time (t) anonymity



Source link