'The Crown', '30 coins' or 'Gangs of London': a November full of series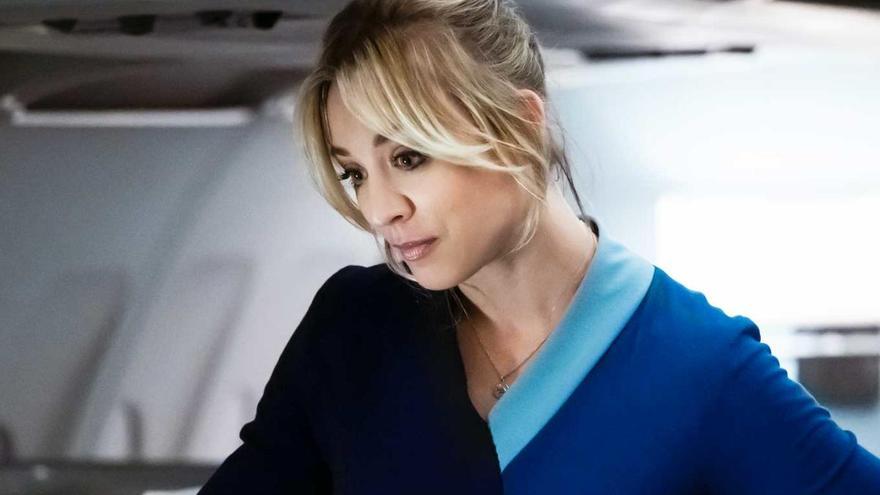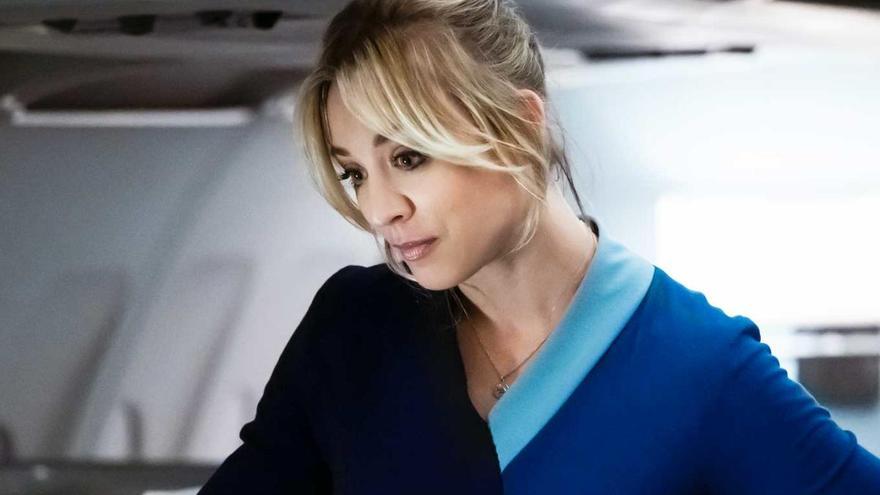 The fourth season of 'The Crown' is one of the most anticipated novelties of a month of November loaded with premieres of both Spanish series -'30 coins' of Alex de la Iglesia, 'Midas favorites' by Mateo Gil, 'Nasdrovia' with Hugo Silva and Leonor Watling or 'By Ana Milan'- as international.
Among the latter are 'Gangs of London', 'Industry' -whose first episode directs Lena Dunham-, the second season of 'Dark Matter' or one of the latest hits on British television, 'All creatures great and small'.
'Industry', November 10 on HBO
Created by newcomers Mickey Down and Konrad Kay, 'Industry' is a series of eight episodes about a group of young graduates trying to find a place in the ultracompetitive world of finance in London.
Lena Dunham ('Girls') directs the first episode of this financial drama that talks about ambition, romances and drugs and that examines gender, race and class issues in the workplace.
'The Crown' S4, November 15 on Netflix
Lady Di (Emma corin) and Margaret Thatcher (Gillian Anderson) are the most anticipated characters of this fourth season of 'The Crown' that reaches the end of the 1970s, with Queen Elizabeth (Olivia colman) and his family concerned with safeguarding the line of succession and finding a suitable match for Prince Charles (Josh O'Connor).
'Roadkill', November 2 at Movistar +
The "doctor House", Hugh Laurie, plays a senior official in the UK Conservative government in this miniseries created by David Hare, a fictional thriller that explores the relationship between personal morality and political power at the height of populism.
Peter laurence (Laurie) is an energetic and charismatic politician whose life begins to unravel when compromising stories about his life begin to transcend.
'30 Coins', November 29 on HBO
In his presentation at the Venice Film Festival, Álex de la Iglesia defined his first fiction series as a mix between 'Stories for not sleeping' with 'Chronicles of a people' and influences from John Carpenter and 'The Exorcist'.
Adventure, persecutions, mysteries and monsters break into the life of a town as a result of the arrival of Father Vergara (Eduard Fernandez), an exorcist, boxer, and ex-con in exile from the Vatican. They complete the cast Miguel Ángel Silvestre, Megan Montaner or Macarena Gómez.
'Midas's Favorites', November 13 on Netflix
Set in today's Madrid, this miniseries by Mateo Gil is inspired by Jack London's short story 'The Minions of Midas'. Victor Genovés (Luis Tosar), an influential businessman, suffers a strange blackmail– If you do not agree to pay a large sum of money, the so-called Midas Favorites they will kill a random person.
'Nasdrovia', November 6 in Movistar +
Leonor Watling and Hugo Silva They are two successful lawyers in the midst of the crisis of the 40s who in their flight from monotony will end up facing the Russian mafia and finding themselves again.
With six 30-minute episodes, this comedy created by Sergio Sarria, Luismi Pérez and Miguel Esteban, has Marc Vigil directing and Luis Bermejo completing the main cast.
'By Ana Milan', November 8 at Atresplayer
After establishing herself as one of the phenomena of the past confinement with her videos on social networks, the actress Ana Milan star in this comedy based on your personal anecdotes, between reality and fiction.
An Ana Milan who is in her best moment, about to marry the love of her life and shoot a movie, sees how everything is going to ruin.
'Gangs of London', November 15 on Starzplay
From Gareth Evans and Matt Flannery, the directors of the 'Killer Raid' franchise, 'Gangs of London' delves into the ins and outs of London's criminal world with a cast that includes Joe Cole, Sope Dìrísù and Colm Meaney.
The Serie starts with death Finn Wallace, for 20 years the most powerful criminal in London, without anyone knowing who ordered the coup. The impulsive Sean Wallace, with the help of the Dumani family, has to take his father's place.
'The flight attendant', November 27 on HBO
A flight attendant wakes up in the wrong hotel, in the wrong bed, with a dead man and no idea what happened. Kaley Cuoco stars in this eight-episode black thriller comedy based on Chris Bohjalian's novel of the same name that explores how an entire life can change in one night.
'All Creatures Great and Small', November 3, Filmin
With over 5 million viewers on average in Great Britain, this series is presented as "direct heir" of 'Los Durrell', a television adaptation of the famous books by veterinarian and writer James Herriot that narrates the adventures of a trio of veterinary surgeons in the Yorkshire Dales in the 1930s and 1940s.
'Dark Matter' S2, November 17 on HBO
The second season of the series is based on 'The Dagger', the second novel in the Phillip Pullman trilogy and will feature again Daphne keen in the title role in a fantasy universe in which humans always live accompanied by animals that personify their souls, the daemons.
'Next', November 2 on FOX
John slattery -the "boss" Roger Sterling in 'Mad men'- he puts himself in the shoes of a Silicon Valley pioneer, Paul LeBlanc, in this thriller about artificial intelligence.
LeBlanc is a brilliant but paranoid ex-CEO of a tech company who teams up with a national cybersecurity agent to tackle a global crisis of unknown dimensions in the face of the rise of 'rogue' AI with the ability to continually self-improve.
'Love and Anarchy', November 4 on Netflix
This Swedish comedy series directed by Lisa Langseth follows the story of Sofie, a successful career consultant and married mother of two whose life takes a turn when he meets a young computer technician in his work environment.
Both begin to flirt with secret challenges to do things that challenge the social norms, a game that starts off innocent and ends up having irreparable consequences.
'Adult Material', November 10 in Filmin
Applauded by British critics and acquired by HBO Max for the United States, it comes to Spain through Filmin. 'Adult material' revolves around the problems of a mature movie star X who tries to adapt to the age of the internet and social networks and at the same time deal with his three children.
Hayley squires ('Yo, Daniel Blake') stars in a production that has featured him advice of porn movie stars Rebecca Moore and Danny D.
'Soulmates', November 12 on AMC
Each of the six episodes of this anthological series, which has already been renewed for a second season, explores a not too distant future in which it is possible to meet our soul mate by performing a scientific test.
Co-written by Emmy winner Will Bridges ('Stranger Things', 'Black Mirror') and Brett Goldstein, features the Spanish actress Laia Costa in the cast.
'Baghdad Central', November 30 in Movistar +
This six-episode miniseries brings to the screen the editorial success of the American Elliot Colla, a thriller that demolishes stereotypes and explores the consequences of the military occupation of Iraq from the gaze of those who were 'saved' from the overthrown regime.
'Moonbase 8', November 9 on Movistar +
Space satire that in six half-hour episodes will follow three isolated NASA astronauts in a lunar simulator in the Arizona desert, where they try to obtain the optimal level of qualification to undertake their first mission to the Moon. John C. Reilly is one of the creators, producers and protagonists.