The crisis triggers the consumption of illicit cigarettes in Spain by 14%, to 1,751 million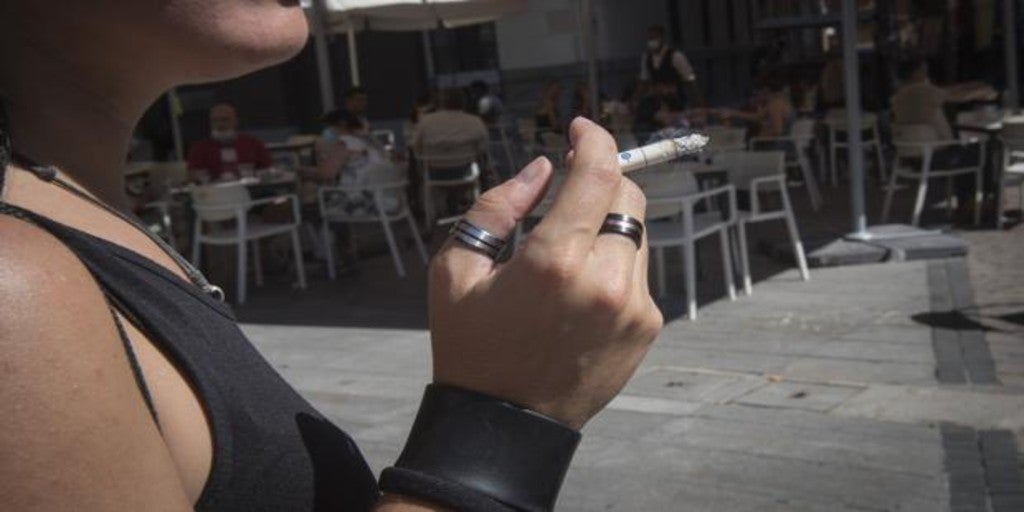 Madrid
Updated:
Keep

The health crisis triggers the consumption of illicit cigarettes in Spain. According to the report 'Illicit tobacco consumption in 30 European countries', prepared by KPMG for Phillip Morris, the volume of illicit cigarettes in our country increased 14%, reaching 1,751 million cigarettes counterfeit and smuggled. In this way, illicit cigarettes represent 4.2% of all cigarettes consumed in Spain and causes a hole of 309 million euros in the state coffers.
In contrast, sales of legal cigarettes fell 8% due to the pandemic. The paralysis of tourism caused the most receiving towns of international tourists to suffer a collapse in sales. In fact, the entry of legal tobacco from other countries decreased by 51% due to the pandemic and the fall in tourism. Gibraltar continued to be the main source of non-domestic cigarettes consumed in Spain in 2020. However, the study estimates that this flow was reduced by 250 million cigarettes compared to 2019 and that 43% of cigarettes from Gibraltar entered Spain legally.
The growth of smuggled tobacco due to the reduction of legal consumption is a common movement during economic crises. As the economic capacity of consumers decreases, they look for cheaper illegal alternatives and that, as the tobacco companies warn, can be more dangerous to health by not complying with all sanitary measures. The same reaction occurs if taxes (which are currently around 80%) rise, which would cause a price increase and therefore an incentive to consume illicit tobacco, according to the tobacco companies.
The rise in illegal tobacco use is also growing strongly in the rest of Europe, while legal use continues to decline. The growth of smuggled cigarette packs grew 87% in the 27 EU Member States, which is equivalent to 10.3 billion fake cigarettes. Losses of tax revenue for the 27 EU countries amounts to almost 8,500 million euros. Thus, the weight of illicit cigarette consumption over the total in the EU grew by half a point, to 7.8%.
In addition, the report analyzes the impact of the coronavirus on total cigarette consumption, concluding that it fell by 4.7% in 2020. This decrease also coincided with the growth of 6,000 million cigarette-equivalent units in the category of cigarette bite. rolling, cheaper than cigarettes, in 2020. Additionally, the report indicates that border controls and mobility restrictions caused by the pandemic led to a sharp decrease in non-domestic cigarette consumption (-18.5%).
For its part, the report explains that in Spain up to five clandestine factories were dismantled, being the fourth European country where they were most dismantled. Our country is surpassed by Poland, where they dismantled 87 factories clandestine, Greece (8) and Belgium (6). "It is crucial to protect consumers from counterfeiting and for law enforcement, governments and brand-owning companies like us to come together as one to tackle and end illicit trade in Europe and beyond," says Alvise Giustiniani , Vice President of Illicit Trade Prevention.