The criminal past of the recipient of a pig heart opens a new ethical debate about his transplant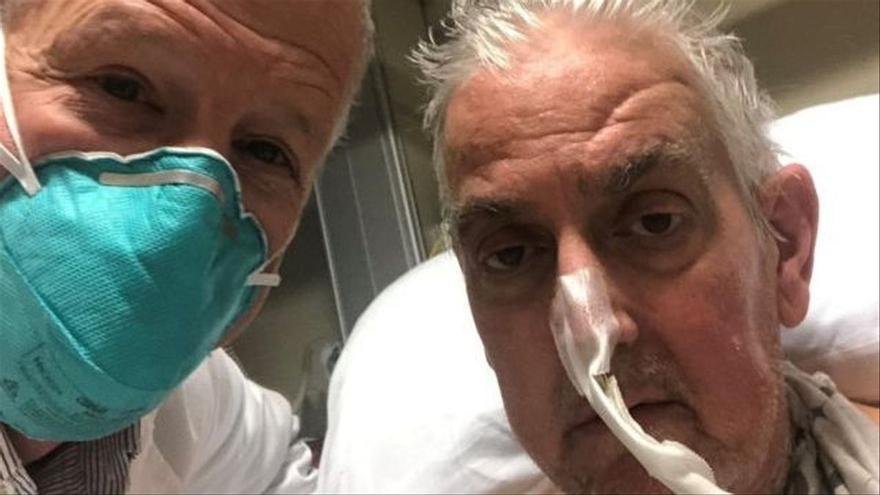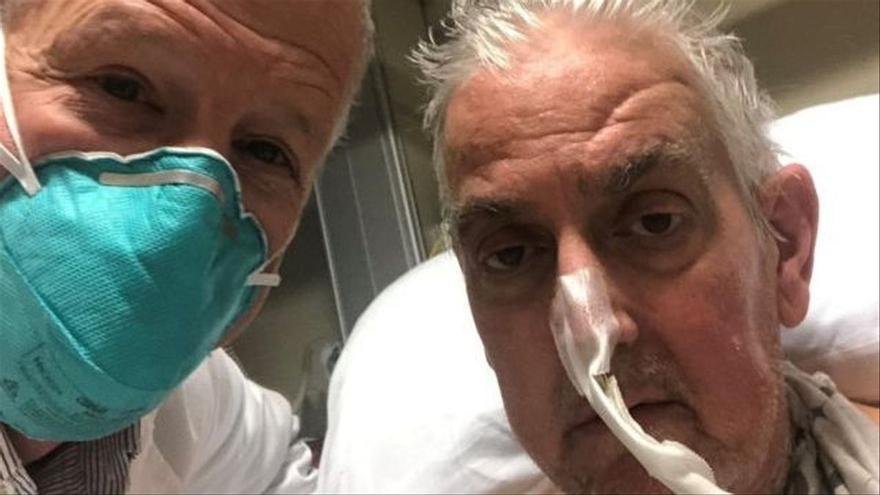 TO David Bennett, the 57-year-old man who was subjected last Friday in Maryland (U.S) to a pioneer transplant from a genetically modified pig heart, science and doctors have given it a second opportunity. The pioneering surgery has been hailed as a milestone for the medicine and for the field of xenotransplantation, which as it progresses thanks to advances such as gene editing and cloning, continues to be surrounded by questions ethical. In this case, however, they are not the only ones and now a new debate on transplant morality knowing that Bennett was convicted of stabbing another man in 1988.
'The Washington Post' told this Thursday the story of Bennett's criminal past. In 1988, when he was 23 years old, he went to a bar in the town of Hagerstown where he found what was then his wife sitting on the lap of another young man 22 years old, Edward Shumaker, an attractive and muscular construction worker, with blue-gray eyes. A while later Bennett hit Shumaker in the back when he was playing pool and then stabbed him seven times in the abdomen, torso and back. The victim, who was paralyzed and passed ethe rest of his life in a wheelchair. Two years after suffering a stroke, he died in 2007, shortly before his 41st birthday.
Bennet fled and was arrested after a pursuit. He was then tried condemned for actions that a judge called "extreme violence". He was sentenced to ten years in prisonlya pay compensation of something less than $30,000 (about 26,000 euros). He left released in 1994 after serving six yearsIt's worth it. And until his terminal heart problems led him to enter the University of Maryland Medical Center in November, he lived in a duplex next to the house of one of his three sisters, and, as the 'Post' explains, he enjoyed "working as a handyman, cheering on the Pittsburgh Steelers (football) and spending time with his five grandchildren and his dog, Lucky."
Leslie Shumaker Downey, sister of his victim, has questioned in statements to the capital newspaper that Bennett was the recipient of the pioneering and successful transplant. "Ed suffered. My family has had to deal with devastation and trauma for years," he told the newspaper. "When he got out of prison, Bennett lived a good life. Now he has a second chance with a new heart but I wish it had gone to a receiver who deserved it".
In the United States there is 106,000 people on the waiting list to receive an organ transplant and 17 die every day in that waiting
"We do not separate sinners from saints"
The bioethics experts who have consulted the newspaper are disagree with Shumaker. "The key principle of medicine is treat anyone who is sick, no matter who is. We are not in the business of separating sinners from saints. The crime in a legal matterl", said, for example, Arthur Caplan, professor of bioethics at New York University.
"We have a legal system designed to determine reparation for crimes and we have a health system that aspires to give care regardless of people's personal character or history", said Scott Halpern, professor of medical ethics at the University of Pennsylvania, who, like other experts, defends that the penal system already imposes prison terms or economic reparations and other punishments on those convicted of violent crimes and that denying provision of medical services is not part of the punishment.
hospital silence
The University of Maryland Medical Center where Bennett was operated on, who continues to evolve positively, has been disconnected from cardiopulmonary bypass and on Wednesday he began to be able to speak quietly, he did not want to say if they knew his criminal history. They have only sent a statement to the 'Post' in which they explain what they offer "caring for each patient you enter based on medical necessity, not your past or life circumstances. This patient," they add about Bennett, "came in desperate need and the decision was made about his transplant option based solely on your medical history".
The center has also provided the newspaper with a statement from Bennett's son, who initially did not want to comment with the 'Post' on his father's criminal history, assuring that he had never spoken to him about it in his life. "I don't intend to talk about my father's past", he has said. "I intend concentrate on pioneering surgery and in the my father's desire to contribute to science and potentially save lives in the future."
a death sentence
For Leslie Shumaker, the debate is not about abstract ethics but personal. In his statements to the 'Post', he assured that the stabbing and its consequences were "the absolute hell until the day Ed died." He explained that this also had a tragic impact on another member of the family, the little brother, a paramedic who had taken Edward Shumaker to the bar and then was the first to arrive in the ambulance to attend to him. According to the sister, she always carried a guilty feeling, became addicted to opioids and died of an overdose in 1999 at age 28.
The woman has also recalled that her parents filed and won a demand against Bennett, who was ordered to pay $3.4 million. They never received any of the money, according to Shumaker, and the modest family (the father was a machine operator and the mother worked in a bank's fraud department) had to take out loans to buy a disabled van and more equipment.
Bennett now "has been given another chance to live," the woman lamented, "but to my brother they didn't give it to him, they gave him one death warrant".