The creators of RojaDirecta will be tried and face up to six years in prison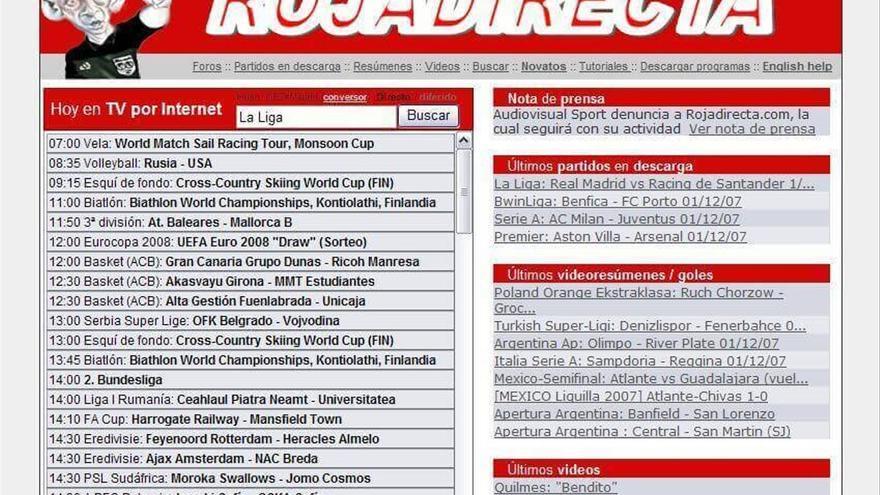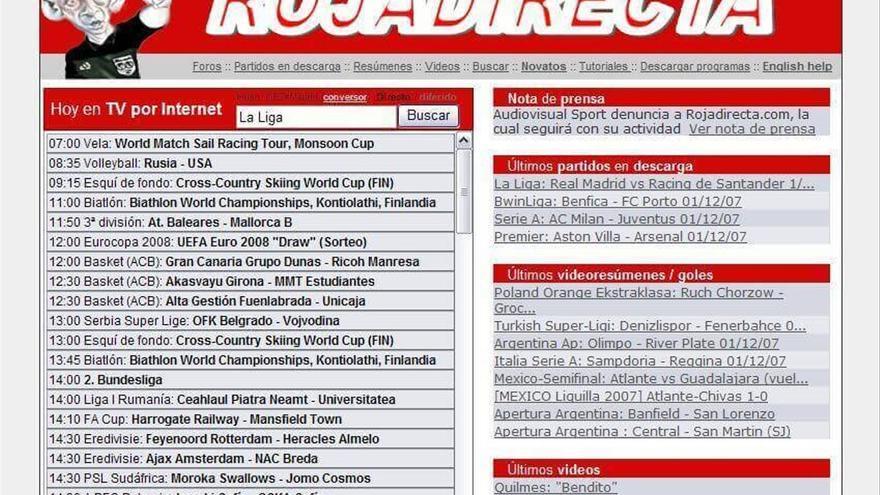 blow to piracy soccer. The creator of the portal Rojadirecta.com, Igor Seoane, and his collaborators will be judged for having continuously violated intellectual property and must pay a deposit of 4 million euros or face the seizure of their assets.
The Court of Instruction 1 of La Coruña has closed its investigation of the case and has ordered the opening of an oral trial to appreciate possible crimes by the administrator of the pirate portal, his company Puerto 80 Projects and five other defendants. The portal is accused of violating intellectual property laws by working as an aggregator of links to illegal websites where all kinds of sporting events are broadcast.
the judge too accuses them of having profited from this illicit activity, since it is estimated that they billed up to one million euros per month in advertising, in addition to what they obtained with commissions for diverting part of their traffic to betting websites. Thus, it points out the "special economic importance" of the profits obtained and the damages caused. Seoane was already arrested in 2016 after having entered his bank accounts about 11 million euros. That led the judge to order the blocking of his accounts, as well as another 15 of his collaborators.
The Provincial Court of La Coruña must set now a date for the trial against those responsible for the popular web portal. In addition to Seonae, four other collaborators will also be tried, who are also targeted for these illicit activities, and a fifth accused of having facilitated access to broadcasting services without prior authorization.
Up to six years in jail
The prosecutor requests four years in prison for the creator of 'Rojadirecta' and sentences of two years and three months for the other defendants, as well as the termination of the portal. In his accusation, web service providers are also ordered to block transmission, data hosting and access to telecommunications networks.
For its part, the private prosecution led by The league and Mediapro go further and ask for six years in prison for Seoane, a fine of more than six million euros and the dissolution of his company, Puerto 80 Projects. For almost six years both parties have demanded the closure of the pirate portal.