The cream of five euros from Mercadona that won the battle to the luxurious Natura Bissé | Economy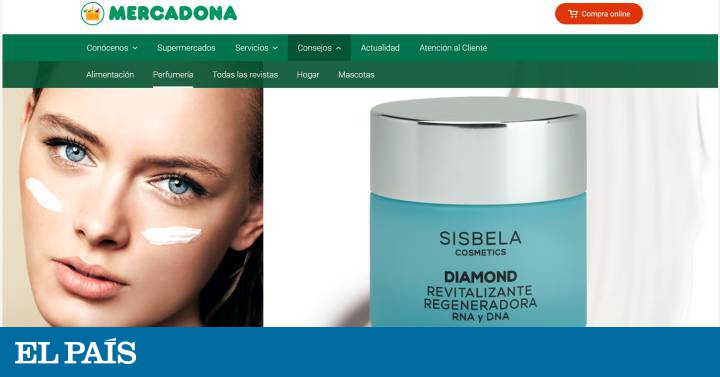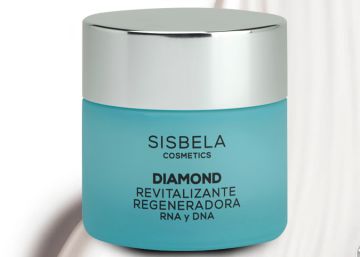 "The luxury cream of Mercadona". "Mercadona cream 80 euros cheaper than the original". Beauty blogs and Instagram accounts of the influencers they have been praising the qualities – and the price – of the Sisbela Diamond Revitalizing cream for a couple of years, supermarket chain of Valencia sells the unbeatable amount of five euros. When Star Healthcare, the small company from Granada that makes it, registered that name as a brand, it aroused the wrath of Natura Bissé, a famous brand of cosmetics, which sued because it could be confused with one of its patented names, Diamond. The Superior Court of Justice of Madrid has just settled the lawsuit, as it has advanced today The confidential: the two brands can coexist.
The cream has been commercialized exclusively in Mercadona since 2016. Star Healthcare registered the name Sisbela Diamond Revitalizante in the Spanish Patent and Trademark Office (OEPM), "in order to protect the distinctive sign that characterizes and identifies one of its flagship products" , explain in the law firm that has taken the case, the Gabeiras law firm. When the registration request was published, Natura Bissé, a well-known high-end cosmetics brand born in Barcelona 40 years ago, appealed to the OEPM because it could pose a risk of confusion with respect to its Diamond brand.
OPEM dismissed the complaints of Natura Bissé, which filed an appeal and got it right when considering that the brands claimed the same main word and that there could be a risk of confusion for consumers. Star Healthcare then appealed to the courts and filed a contentious administrative appeal before the Superior Court of Justice of Madrid (TSJM), which just found him right. The judgment, dated June 13, 2019, consulted by EL PAÍS, affirms that Diamond de Natura Bissé does not hold the notoriety claimed by its manufacturer.
The Barcelona company Natura Bissé had claimed that the Diamond brand was well known in the world of cosmetics. "The notoriety of the brand refers to the knowledge by the average consumer of a specific brand in relation to the determined commercial sector," the judgment states. The magistrates conclude that this notoriety is not held by the products called Diamond, but by the Natura Bissé brand itself.
The court also recalls that the term diamond It is used quite often in cosmetics to refer to facial creams that market different brands, so it is unlikely that an average consumer associates this word directly with the Natura Bissé product. The structure of the brands, in addition, is different, also points out the ruling. Only one word matches, diamond.
Actually, beauty blogs and YouTube's cosmetic channels did not pay attention to the coincidence of the brand's name, but highlighted that the product of Mercadona was a version low cost of the Alain brand, with which he shares the packaging design and the fact that it is "revitalizing".
(tagsToTranslate) cream (t) five euros (t) mercadona (t) win (t) battle (t) luxurious (t) luxurious (t) natura bissé (t) small (t) small (t) company (t) grenade (t) supplier (t) giant (t) Valencian (t) beat (t) court (t) use (t) mark (t) high (t) high (t) cosmetic



Source link