The CPI intensifies its fall in July, to -0.6%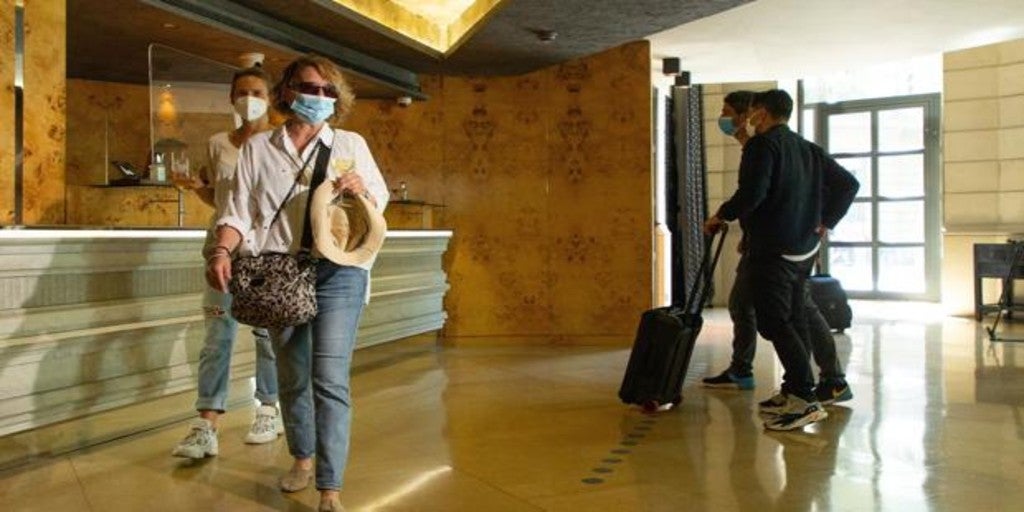 Updated:
save

The CPI fell 0.9% in July compared to the previous month and cut its year-on-year rate by three tenths, up to -0.6%, according to the final data published this Thursday by the INE, which coincide with the advanced data at the end of last month. This decline in prices is mainly due to cheaper accommodation and restaurant services.
With this decline of three tenths, the year-on-year CPI returns to declines after it rallied six tenths in June, thus breaking a four-month streak of falls. With the July data, inflation chains four months at negative rates.
Core inflation, which excludes unprocessed food and energy products, decreased four tenths, up to 0.6%, which is more than one point above the general CPI.
The INE recalls that on June 22 the state of alarm ended and most of the commercial establishments resumed their activity.
Therefore, in July the face-to-face collection of prices was resumed, keeping the collection by telematic means when, for health security reasons, it has not been possible or convenient to do it in person.
In July, the entire basket of CPI products was available for purchase by households. Consequently, according to the INE, the price estimation methods that were designed to be applied exceptionally during the months of April, May and June have ceased to be used, returning to the usual methods.
As explained by the INE, the indexes of the special groups of goods and services Covid-19, which during these months have shown the evolution of the products most consumed by households during the pandemic, continue to be published in the month of July to allow analyze the situation after the end of the alarm state.
The prices of the products of the 'special group Covid-19 goods' recorded an annual rate of 1.8% in July, five tenths less than the previous month. The annual variation of Covid-19 services also decreased five tenths, to -2.9%.
Among these goods and services, the behavior of the prices of food and non-alcoholic beverages stands out, whose annual rate went from 2.8% in June to 2.2% in July, and of telephone and fax services, which registered a -0.6% annual variation, more than two points below that of the previous month.
In the seventh month of the year, the Harmonized Consumer Price Index (HICP) placed its interannual rate at -0.7%, four tenths below that of June.