The Covid varies the European route of the Rocasa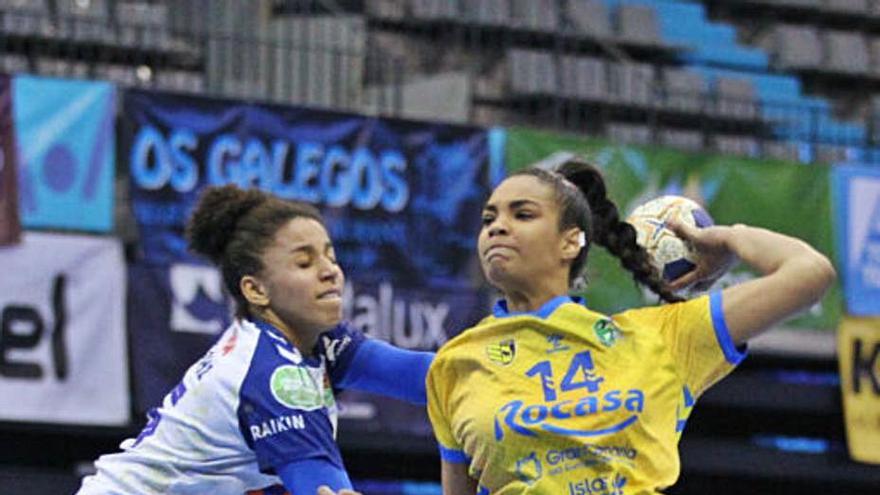 The Rocasa Gran Canaria reported last Friday, a day before its clash against Elche of the Iberdrola Guerreras League of women's handball, that three positive cases for Covid-19 in the breast had been detected after antigen tests prior to the clash of the first team of the Teldense club, which until now had managed to overcome the coronavirus since the preseason began.
After the positives, the staff and the coaching staff were isolated, thus complying with the pertinent health protocols in force. Then three more cases appeared and the entity is today awaiting the results of the tests carried out yesterday.
This quarantine affects the participation of the Teldense team in both national and European competitions. Not only will he not be able to play the league duel that Porriño had to face tomorrow in Galician lands, but he also sees how his commitment to the quarterfinal tie of the continental tournament has been suspended.
Rocasa received the Turkish Yalikavaksports Club next Sunday at the Antonio Moreno de Las Remudas Pavilion in the first leg of the EHF Cup crossing.
After the negotiations carried out with the European Handball Federation and the Ottoman rival, the federative body determined that the semifinalist who must leave this quarter-finals be decided as a single match. This circumstance, according to Yubal Moreno, manager of the Gran Canaria club, "will allow us to have more qualifying options".
The first leg of the tie against Yalikavaksports on Sunday is suspended
Thus, Rocasa will play its continuity in this competition, if no new setbacks arise, with a single letter against the current leader of the Turkish league next Sunday, February 21, in Ottoman territory, in a duel scheduled for 1:00 p.m.
And is that Covid-19 is wreaking havoc on the Iberdrola Guerreras League teams. As an example, the three representatives of the province of Las Palmas in the highest category of Spanish women's handball, could not dispute their respective commitments in the league tournament because of Covid-19, in two cases -Rocasa and Puerto del Carmen- when they suffered it in his own flesh, and in the other -San José Obrero- by the mandatory quarantine of his adversary, the Basque Zuazo.
Yubal Moreno thinks that the level of positive cases in handball "is similar to those that occur in other sports", and that these have intensified in this specialty due to the recent agreement between the Spanish Handball Federation (RFEBM) and the many clubs of the Iberdrola Warrior League and the Men's Silver Honor Division to increase sanitary control measures in order to preserve the health of the participants in both categories.
These new measures, such as carrying out antigen tests, serve as a reinforcement to all the protocols already established by the federative entity itself and approved by the Superior Sports Council before the start of this season.