The covered summer series 2019 | TV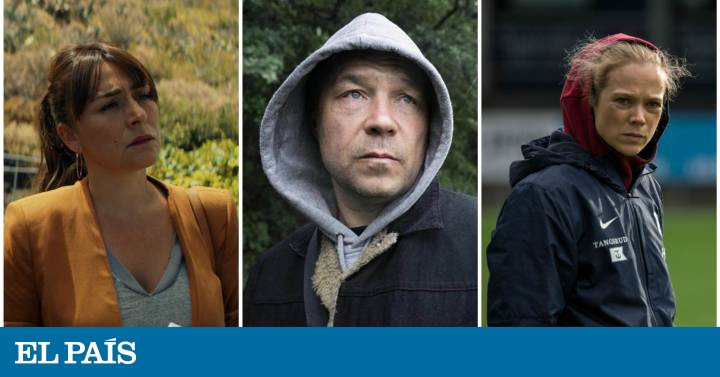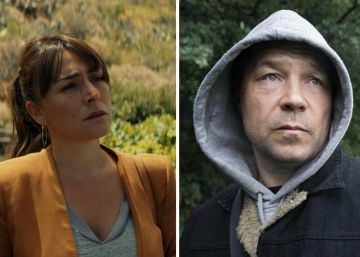 The boys
Despite the saturation of superheroes, there is still room for surprises. One has been this Amazon Prime Video series that, according to the platform, has become the most watched series of its original productions. And much of it has been the word of mouth recommendation. He arrived more or less silent, with no big stars in his cast. But he has taken advantage of the summer to look like the adult entertainment he is. His story is set in a world where living with superheroes is commonplace, but, like humans, there are also good and bad people among them. High doses of gore and black humor water the adventures of superheroes and the group that wants to curb their excesses. Beside Doom Patrol Y The Umbrella Academy It forms the trio of aces of the genre of what we have of the year.
Euphoria
This youth series did manage to stand out before its premiere thanks mainly to its cast, with Zendaya, former Disney star, in front. But, in principle, it seemed that his audience could be quite restricted: a story of young people around 17 with drugs, sex, insecurities … And yes, it has been all that, but also has managed to recycle the youth gender to, through very powerful characters and a formal and groundbreaking musical commitment, get to capture much more public than expected. HBO production has connected with many more people than I expected with a much better series than (damn prejudices) could be expected.
The Virtues
A huge Stephen Graham stars in this drama that, little by little, creeps to the bone and in its final stretch leaves you devastated. In just four chapters, this British series, available in Spain on Filmin, tells the story of Joseph, an Irish middle-aged and middle-aged man whose son goes to live with his ex-wife to the other side of the world. After a huge drunkenness, he decides to return to Ireland to face the ghosts of his past, a childhood that in the series begins to appear in the form of images interspersed in the narrative and whose importance is gaining weight as the story progresses. It is not an easy series, it costs a little to enter it and what is said is so tremendous that it is advisable to approach it armed with a good armor. Desolate, not suitable for low spirits. But also very good.
Derry Girls
A very different Ireland, bright and hopeful, is the one shown in this funny comedy that, although in its second season has received more attention than in his debut, It is still maintained as a production with a minor follow-up. In the troubled Northern Ireland of the 1990s, four teenage girls and the English cousin of one of them live the age-old stuff. The series (on Netflix) knows how to combine the day-to-day life of the middle class with a situation of social tension in which, for example, a suitcase apparently abandoned on a bus can end up exploited by the artisans. Or when they are about to announce the ceasefire of the IRA, two women are more worried about the TV working to watch Coronation Street.
Iron
As happened to Tomorrow Last year, Movistar + premiered Iron almost like who doesn't want the thing. It did not make much noise at its premiere but little by little and thanks to the recommendations of those who saw it, it has been gaining relevance. East thriller set in El Hierro and starring Candela Peña and Darío Grandinetti allows the landscapes of the island to shine while advancing the police investigation to find the murderer of a young man. The particular idiosyncrasy of the blacksmiths, almost more concerned with the celebration of the pilgrimage of La Bajada de la virgen than finding the culprit, and an island that is almost impossible to leave (or arrive) without anyone finding out they provide a rhythm and a different context to the story.
Home ground
The first season of this recommended Norwegian series has just landed on Filmin. A football club from a small town newly promoted to the first division is suddenly left without a coach. Helena Mikkelsen, coach of a women's team that is contesting the Champions League, will assume the commission, in what will be a historic decision: a woman training a men's first division team. Its landing is not simple and has to face the prejudices of players, managers and followers. Beyond showing football from another point of view and the feminist approach, the true strength of this story lies above all in the characters and the evolution of their relationships.
Typewriter
The exotic point of this list is made by this Indian Netflix series that has managed to transcend its borders. It may not be one of the best series of the year, but its six chapters allow you to spend an entertaining weekend, yes, without asking much more. In it, three children (and their dog) set out to hunt the ghost that, supposedly, lives in a mansion that, after remaining uninhabited years, now has new tenants. The result mixes terror – which is accentuated as the plot progresses – adventures, some drama and comedy in a rather disconcerting combination, with a somewhat naive tone and an improved ending. Even so, it is recommended for those who want to go into productions with different origins than usual and spend a couple of entertaining evenings.
. (tagsToTranslate) series (t) cover (t) summer (t) 2019 (t) seven (t) television title (t) (t) have (t) surprise (t) last (t) week (t) premiere ( t) sound



Source link