The couple of the young man stabbed in Valladolid is found dead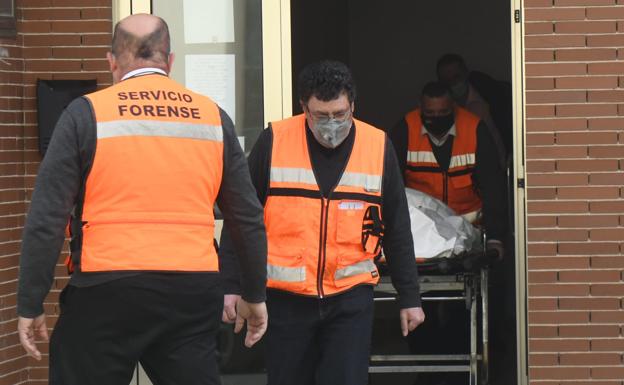 The Civil Guard investigates the causes of the event after finding the body of the woman in the patio of lights of the building where they resided
Members of the Civil Guard from the Tordesillas post (Valladolid) have found dead this morning the couple of the young man who had previously gone to a health center with stab wounds in the town of Valladolid.
The body of the woman, of Bulgarian nationality, was found in the courtyard of the building where they both lived, on Guillén de Rhoan street in the town, to where the agents had gone to take a statement from the woman after learning that her couple, of Portuguese origin, had been injured with a knife.
The events occurred this morning when a 29-year-old was injured by a knife. The Operations Room of 112 of the community received a call notifying of an attack with a knife in the vicinity of Guillén de Rhoan de Tordesillas street, in the downtown area of ​​the town. The wounded man, who according to sources of the investigation assured that his partner had been the perpetrator of the attack, was located and treated in the first instance on León Avenue, later by the doctors of the Tordesillas Continuous Care Point and finally transferred to the Hortega river.
It was around 9:30 in the morning when a neighbor alerted the Security Forces and Bodies that after opening the window of her home she had seen the body of a woman in the patio. Several members of the Civil Guard then traveled to the building where the couple lived.
At the moment what happened is being investigated and, according to sources of the investigation, there are several open hypotheses.