The countryside revolts against the Government and announces an intense calendar of protests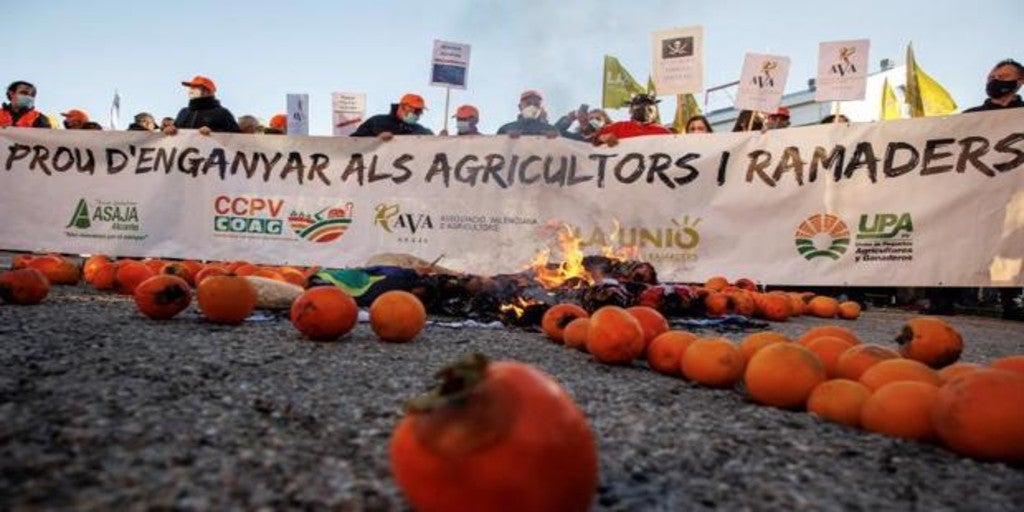 MADRID
Updated:
Keep

The heads of the agricultural organizations Asaja, COAG and UPA, have approved a new process of mobilizations that will be carried out throughout Spain in protest due to the situation of serious profitability crisis that affects the vast majority of farmers and ranchers and in the face of "the serious attacks to which they are subjected," as reported in a joint statement. These protests, which will intensify in the coming weeks in all territories, are a continuation of those that have been taking place in recent months and those that began in 2019 and early 2020 and were interrupted as a result of the coronavirus pandemic .
Farmers and ranchers across the country will once again take to the streets and highways in all producing areas, calling for rallies, marches and demonstrations, in protest at the crisis that is drowning them.
"The brutal rise in production costs and imbalances in the agri-food chain That they prevent the receipt of fair prices at source and that endanger the profitability of the farms are the main arguments of these protests, although not the only ones, "argue the associations in a statement.
Agricultural associations also cite other reasons such as the CAP and new environmental requirements; border controls; social and labor issues and the hiring of labor in the field; the need to adapt agricultural insurance; electricity rates and problems with wildlife.
Full schedule
In the coming days, the agrarian organizations will detail the complete calendar of the protests that are being programmed in the different autonomous communities, as well as
the demands that will be presented to the government as a whole, since they affect different ministries and not only Agriculture.
«Farmers and ranchers can't take it anymore, that's why they launch this #SOSrural to defend their profession and their dignity and demand measures to support a strategic sector of the country's economy that contributes in an essential way to the maintenance of rural areas and natural spaces », Concludes the statement.