The Council of Ministers processes the rule that makes the use of the mask more flexible outdoors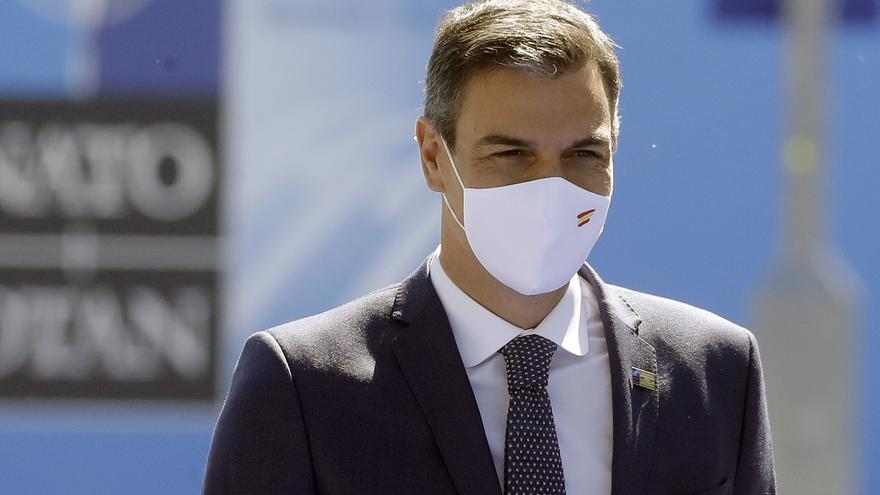 The extraordinary Council of Ministers this Thursday will approve the elimination of the mandatory outdoor mask, which will enter into force on June 26, as long as the safety distance of one and a half meters can be maintained, so that a rule that was mandatory in any circumstance and space becomes more flexible after more than a year.
The chief executive himself, Pedro Sanchez, announced last week that an extraordinary Council of Ministers would be held to approve the decree law that makes it possible, an issue that the autonomous communities addressed with the Ministry of Health in the Interterritorial Health Council Wednesday.
Darias announced that masks will no longer be mandatory outdoors "as long as a safety distance of one and a half meters is respected", but he stressed that it will be necessary to have them on hand in case those conditions are not met and it must be used outdoors.
However, the minister did not clarify whether not wearing it will entail some penalty or fine.
He explained that the easing measures will be governed by a "homogeneous criterion" throughout the territory and that it is a "prudent" and "gradual" measure, while recalling that the autonomies will have to be molded, because the citizens need a "comprehensible message."
The mask will remain mandatory in public enclosed spaces, such as a library, or closed spaces for public use, such as a pharmacy or a supermarket, and in public transport by plane, bus or metro.
At first the autonomies, especially the PP, had shown their discomfort that the flexibilization measures were announced without having been debated within the Interterritorial Council, but finally, according to Darias, the communities agreed on the criteria proposed, since come from the presentation of public health alerts which raises a progressive withdrawal.
Galicia was one of the first to ask for the mandatory use to be eliminated; except when the safety distance.
Thus, the new government regulation contemplates that the mask will be mandatory in mass events, such as a concert, but, if that event is seated and the distance of a meter and a half is respected, no.
It will no longer be of mandatory use in residences and institutionalized spaces where 80 percent of the population is vaccinated, although it will be mandatory for the workers of those centers and visitors.
In essential services, for example, the staff of a fire station they won't have to wear it on their guards if 80 percent are immunized.
Nor will it be mandatory for ship and boat passengers in their cabin and not when they are on deck safe distance can be maintained.
Both Sánchez and Darias have stressed that this measure would go forward in a context in which vaccination advances exponentially with groups such as those over 70 years of age practically immunized, with coverage already very advanced among those between 50 and 70 years of age and in full vaccination process in minor age ranges.
The vaccination campaign against covid-19 in Spain, on Wednesday, it reached the milestone of having half the population vaccinated with at least one dose, after a daily shift in which the record of 680,540 serums was punctured, and finally the 15 million immunized have been exceeded.
According to Health data, 23,772,029 citizens are already protected with at least one serum against coronavirus, so that the figure represents 50.1% of the population.
The number of immunized is 15,138,439 (31.9% population), although this figure has been reached a few days later than what was calculated by the Government, which was expected to be reached last week.