The coronavirus shakes social networks: Instagram and TikTok grow; Facebook sinks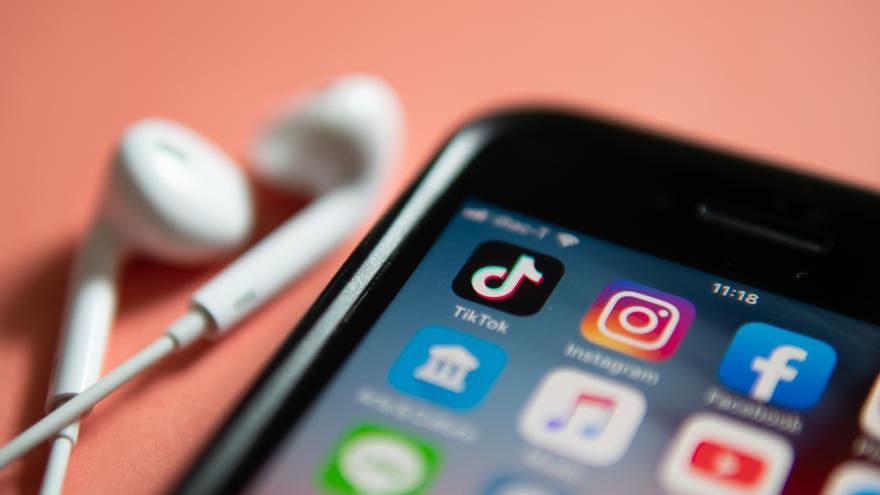 The pandemic has shaken the use of social media in Spain, where there has been a significant boom in Instagram and of TikTok (and to a lesser extent Twitter), while experiencing a noticeable drop Facebook or Youtube.
Mobile phones are still the main device to connect to networks, although smart TVs are the devices that have grown the most during the first months of 2021.
Among young people (aged between 16 and 24 years) the penetration of the networks is almost total, since they are used by 92 percent.
The data are highlighted in the study "Social Networks 2021"which has been presented by the IAB Spain association and which radiographs the evolution of the penetration of social networks, the profile of users and the use they make of them.
The study reveals that the instant messaging network WhatsApp continues to be the favorite -leads that classification since 2017- followed this year by Instagram, although the one that has registered the greatest growth and consolidated the inertia that it already had in 2020 is TikTok.
Faced with these growths, many users (31 percent, according to that association) have opted for abandon some social networks, and the ones that Internet users have given up the most have been Snapchat and Facebook.
The intensity of use during the first months of the year is very similar to the averages for 2020, since it stands at 1 hour and 21 minutes – about two more minutes each day – and those who are connected the longest are once again those under 40 years.
The main uses of social networks, as detailed today by those responsible for this company during a press conference, are entertain (81%), interact (72%) and get informed (66%), and the accounts that users follow the most are those from their closest environment (92%), followed by "influencers" and brands.
Those under 40 are also the ones who use social networks the most to follow brands; 31 percent like to see advertising with content related to their interests, compared to 29 percent who see it negatively.
The professionals in the advertising industry use networks primarily to sell, and their product promotions are the content that generates the most interactions and web traffic. 40 percent of these professionals have already used the services of "influencers" for these promotions.
The Director of Operations of IAB Spain, Belén Acebes, stressed during the press conference to present the report the high degree of maturity of social networks in Spain and highlighted that the pandemic has led to an increase in both use and frequency consumption, which is already taken into account by brands.