The cooling clothing that will protect you against heat waves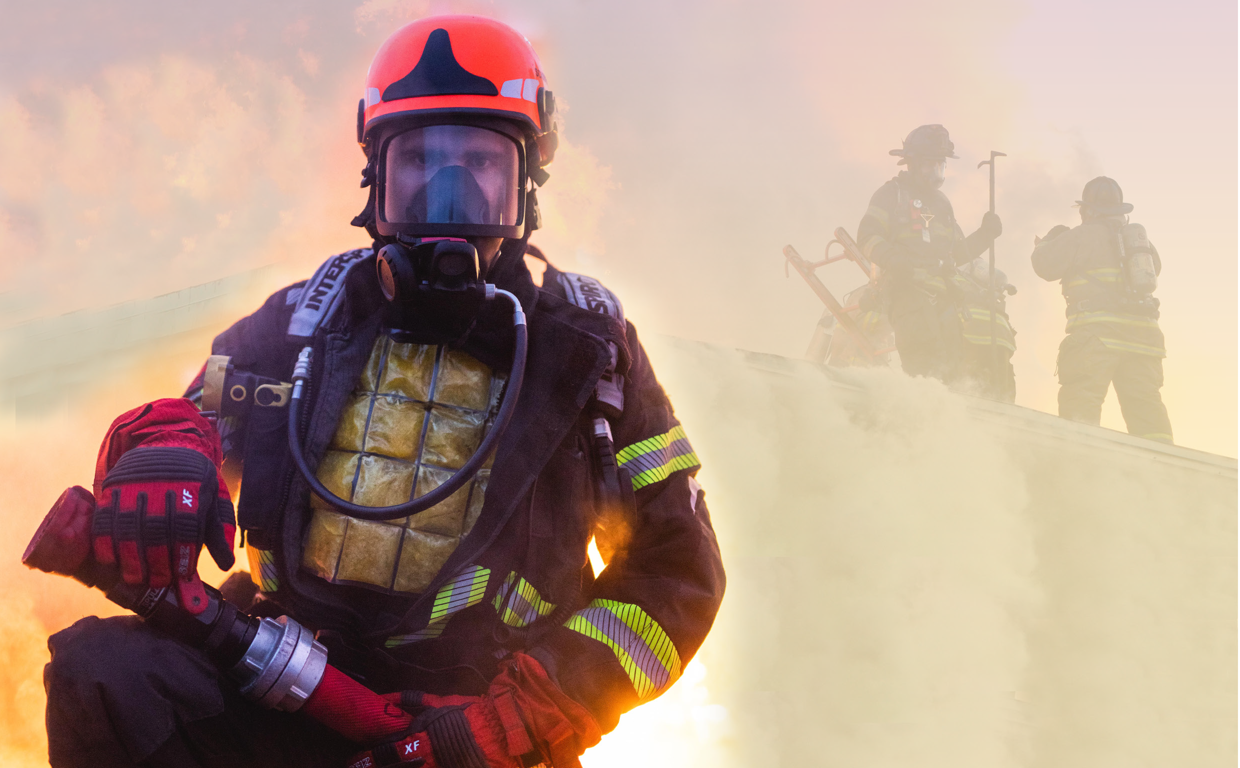 In the film 'Dune', by Denis Villeneuve, we saw how special suits were used to convert sweat into water and withstand high desert temperatures. But cooling clothing is not science fiction. Initially cooling jackets were exclusively developed for motorcyclists, but as the climatic variable has become more relevant, clothing capable of keeping our bodies at a bearable temperature has been spreading its use in sports, health (especially designed for some patient profiles such as those suffering from multiple sclerosis), for the world of work or simply for personal use to walk some streets that resemble asphalt ovens.
In addition, with the heat wave, there have been reports of deaths of workers who worked outdoors, hence the importance of choosing these garments well. Workers on the construction sites of the Qatar World Cup have cooling jackets to endure the long working day. And the options are getting wider and more innovative. The representatives of the Catalan firm Baroig, dedicated to the sale of coolant Personal Protective Equipment (PPE) to professionals, point out that heat risk jobs are usually linked to agriculture, construction, garbage collection, transportation, and even work in factories. For this reason, we speak of thermal stress due to the heat that appears when the body suffers an alteration in the control of its internal temperature.
New technologies around fabrics try to provide answers to this critical situation. This is the case of a revolutionary synthetic clothing that lowers body temperature. It is like an air conditioner for the body, developed in China. This metatissue has been named PTM. It reflects visible light, infrared and ultraviolet. and that prevents the garment from absorbing heat. In clothing they have managed to reduce body temperature by 5 degrees, and the cost of production would only increase by 10% compared to a conventional fabric.
But beyond projects, cooling garments are already on sale in Spain in companies such as Baroig or Mape. "We cannot change the climate, but we can change the way we work with heat", is the objective of Baroig. The company uses different technologies, as explained by its manager and commercial director, Darío Rojo. There is dry evaporation, in which the garment is filled with tap water. Gel technology also comes into play, with cartridges being added to clothing. And microfiber, with a great capacity to absorb water. It's like a towel that can be stiff, but when you wet it it becomes flexible.
They work for sectors such as large industries, petrochemicals, vehicle factories, cement factories and foundries, whose workers are exposed to heat for 365 days. The products they offer range from cooling vests, wristbands, crown covers to put under the work helmet, neck covers or caps and cooling towels.
The company map Job security-Rg Iberia Group, offers from Bilbao a similar technology for workers. Imanol Madariaga and Asier Basterretxea, their managers, point out that «the companies that have tried these garments no longer want to stop using them. There are even workers who consult them on their own and try to get them to present the product to their company in order to use it». They also offer the 'Canaria' bracelet that warns the worker if he is about to suffer a heat stroke. A technology that would be very useful for children and the elderly.
raise the bet
Reon Pocket, a fan in the Sony T-shirt
Beyond our borders, in Japan, Sony is marketing the Reon Pocket, a pocket air conditioner that can be worn inserted in clothing and that helps combat the heat by reducing the temperature by up to 13 degrees. The device is placed in a T-shirt that has a pocket on the upper part of the back. It can also be used in winter. And it can be set through the phone.
The backpack-vest of the company 19º N, based in Hawaii, is added as a disruptive idea, which is inspired by the suits of NASA and Formula 1 drivers to cool the body. It would be used in outdoor sports activities and with temperatures of more than 30 degrees. It is attached to the back, chest and shoulders of the person who wears it. It has a 3 liter tank filled with water and a lithium battery. The water that moves inside it comes into contact with a frozen gel pack that cools it.
The innovative arsenal for high temperatures has also reached nanotechnology. The Brazilian firm Nanox has created nanoparticles capable of retaining less heat because they are made up of glass microspheres that function as micromirrors and reflect the sun's rays. All these proposals show the growing concern about the high temperatures that will increase, so, using the slogan of the Inuteq technology used by Mape Y Baroig, the idea is: "Stay cold and strong".