'The cook of the last wishes': Film diet in Manchuria | Culture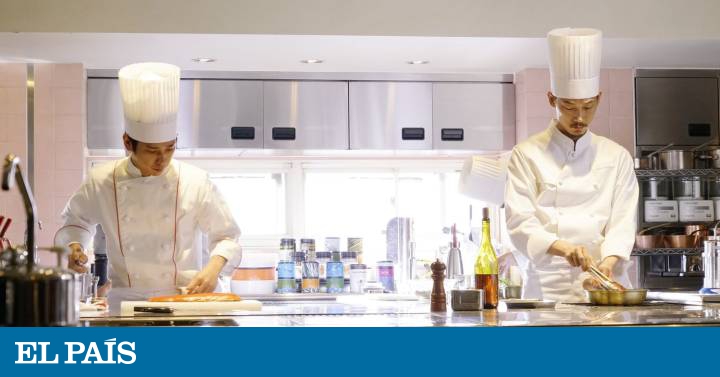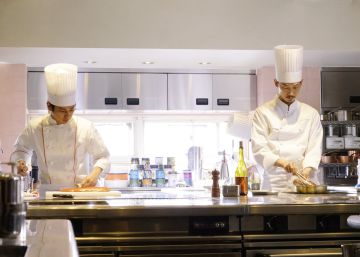 The Spanish film distribution market destined mainly for the subtitled original version rooms usually has an inherent feature: the films chosen by the companies dedicated to buying international products to place them in our author cinemas maintain an average level more than acceptable; there are better and worse ones, as in apothecary, but although the anxieties of exoticism and social vindication are depressed too much to the detriment of quality, you seldom encounter a frightful film. Except with a rare exception: the strange subgenre of culinary cinema. There seems to be worth everything.
THE COOK OF THE LAST WISHES
Direction: Yôjirô Takita.
Interpreters: Kazunari Ninomiya, Gou Ayano, Yoshi Oida, Aoi Miyazaki.
Gender: melodrama. Japan, 2017
Duration: 126 minutes
It happened about nine months ago with the melodrama of Singapore A family recipe, perhaps the worst that has been released in this type of cinemas in recent years, and this week with another melodrama: The cook of the last wishes, from Japanese Yôjirô Takita. That culinary dressing has long been a success in audiovisual is a fact; that any movie with the kitchen by montera valga for its premiere is something else. Pedetrate in its narrative and its production, with blushing chromes for sunsets and certain outdoor sequences, the Takita film is set in two times, the contemporary and the thirties of the twentieth century, between 1933 and 1937, when Manchuria, the Chinese region previously conquered by Japan, was converted into an independent puppet state with Emperor Puyi as head of state.
The chosen period is very interesting, but the tone of a family booklet with laughable touches of war espionage and even of intriguing thriller is an atrocious inconsistency, coupled with a rhythm beyond the delinquent and a vulgar staging in which, as a sample button, they have had to place two old curtains in assembly: that resource that in the classic cinema sometimes served to mark the transit between sequences, and that now, when used, is usually due to the fact that the director has not calculated well in the shooting phase the steps between planes of different scenes, and the editor has no better option than to put a curtain. Takita, who in 2008 won by Farewell one of the most forgettable Oscars for the best non-English-speaking film, seems in low form.
Story about culinary pleasure, present and redundant in its two long hours, at least it contains a phrase that could sum it all up: "The kitchen serves to make people happy." The good kitchen Like the cinema The good cinema.