The controversial words of Jaime Peñafiel about Meghan Markle: "She is as unbalanced as Diana was"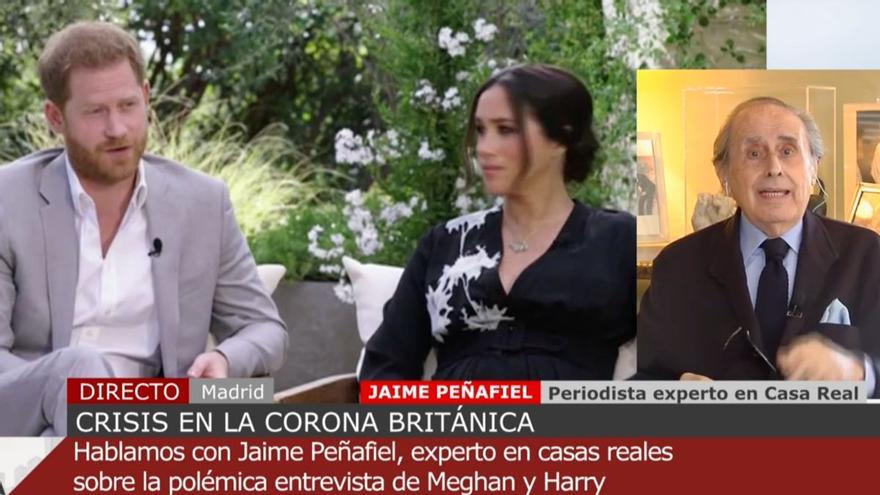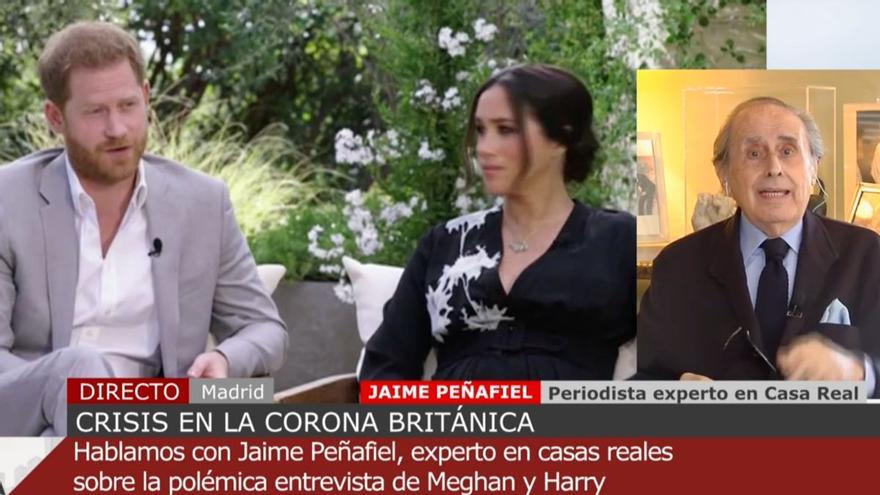 The words of Megan Markle and Prince Harry In the interview they gave to Oprah Winfrey they continue to generate many reactions. One of the last has been that of Jaime Peñafiel, who has sowed controversy this Tuesday for the statements he made in defense of the monarchy in 'Cuatro al día': "This is the result of marrying who you love, and not who you owe, and authorizing a wedding that was going to bring a lot of problems."
"She (Markle) was unbalanced, just like Lady Diana was. What Harry has wanted to do is reproduce and resurrect his mother after 24 years. The interview is exactly the one she gave (to the BBC in 1995) talking about suicide ", affirmed Peñafiel, calling "rabble" to the Dukes of Sussex: "What is not received is that they have mounted this candle when the Duke of Edinburgh is dying".
On the other hand, the journalist also defended that the British royal house was not racist, qualifying as "normal" the comments about the skin color of little Archie, the first-born of Meghan and Harry: "It is that Meghan's grandmother was completely black and I understand that there was a curiosity and that the typical jokes were made about the color that the child was going to have".
In addition to ensuring that the only thing that is asked of the members of the monarchy is that they be exemplary, Peñafiel said that Queen Isabel was the only person "truly worthy", although he also partly blamed her: "The mistake was yours for allowing that wedding".
"This subject is very serious. I imagine that Netflix will continue with 'The Crown' and will do a series about this because it is a major scandal. They have discovered the shame of the Windsor house, which also has them, "continued the expert chronicler in royal houses.