The Constitutional endorses choosing Spanish in the final Primary test in Catalonia | Society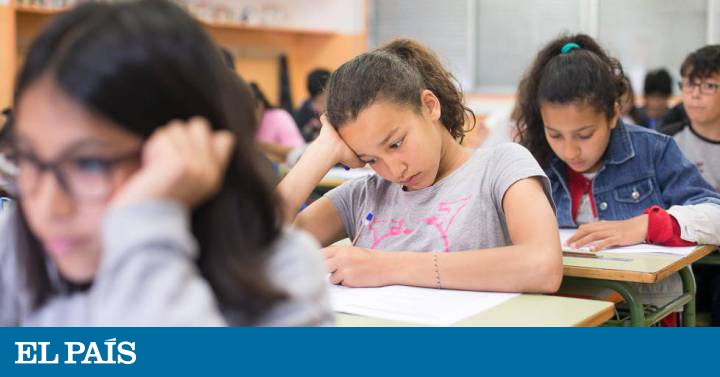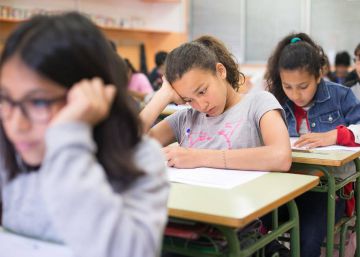 The plenary session of the Constitutional Court has endorsed this week the right of Catalan students to choose Spanish as their language to take the final test of Primary Education. In line with previous sentences, in which they remember that the State must ensure that education in this language can be received, the magistrates have rejected the claims of the Generalitat to annul article 7 of the royal decree approved in 2015 by the PP, where it was pointed out that these examinations "may be carried out in Spanish or in the corresponding co-official language, at the parents' option , mothers or legal guardians. "
The Generalitat has stated that, despite this, this sentence does not affect them because these tests were not implemented. "It is not done. It was a measure of the PP that the PSOE paralyzed and was never deployed through regulations," said a spokeswoman for the Department of Education of the regional government, which adds that in Catalonia only tests are done in sixth elementary school, but they were implemented in 2009 – before the royal decree of 2015 to which the resolution refers – and do not count towards the student's grade or file.
The Catalan Executive appealed in 2016 the royal decree of the Government of Mariano Rajoy. According to the Generalitat, that rule invaded their powers. A thesis that partially accepts the Constitutional, which has annulled several parts of the articles of the law, but maintains the text that refers to the language. "The choice by language families is not acceptable in Catalan regulations, "criticized the then consellera of Teaching, Meritxell Ruiz.
The argumentation of the magistrates of the plenary remains to be known, since the Constitutional Court has only advanced its decision on Wednesday and will make the sentence public in the next few days.