The Constitutional Court rejects La Manada's appeal | Society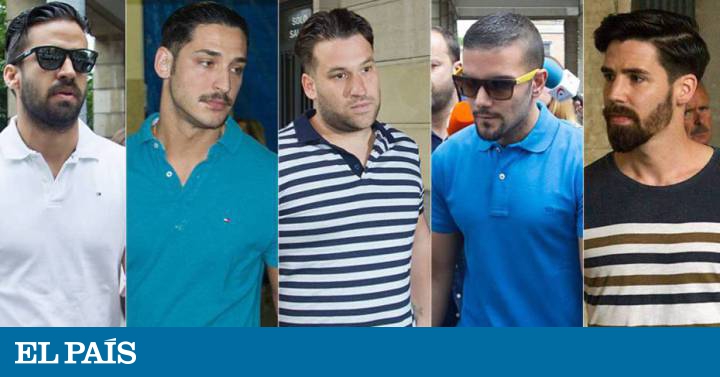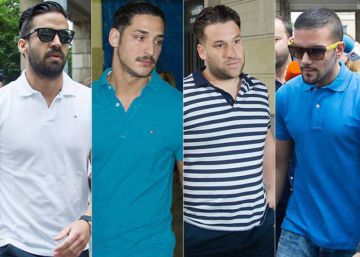 The Constitutional Court has inadmissible the appeal filed by the defense of the five members of The pack doomed for a crime of violation by the Supreme Court. In a ruling issued last November and that has not transcended until now, the Constitutional considers that the appeal did not raise any assumption that had constitutional relevance. The decision was made by one of the four sections of the court and did not reach full, as is the case with the amparos to which a possible violation of fundamental rights is attributed.
Providence considers that the alleged reasons were inconsistent to consider that it was necessary to enter the merits of the case. The lawyer of the five convicted, Agustín Martínez, has stated that at the time he did not report the inadmissibility of the amparo given the difficulty involved in obtaining his processing. What the lawyer claimed in the appeal is that the right to the presumption of innocence of his defenders had been violated and that they had not been guaranteed their right to effective judicial protection, especially after the decision of the Supreme Court to aggravate the initial penalties imposed by the Audience of Navarra.
The Supreme increased penalties by changing the legal classification of the facts. In the first sentence, in Pamplona, ​​the defendants were sentenced to nine years in prison as perpetrators of a crime of sexual abuse. The work of the Supreme Prosecutor, Isabel Rodríguez, was at the key moment for the jump to a crime of rape. The Supreme, in turn, raised the sentences to 15 years in prison.
In its resolution, the Supreme explained that the facts could have been interpreted as constituting ten offenses of rape, and not one continued. The sentence, therefore, could have implied even more serious penalties for the convicted. However, the Supreme himself argued that he failed to contemplate this hypothesis of the multiplicity of crimes because none of the parties represented in the process raised it. The defender of La Manada said that once the possibility of the appeal for amparo before the Constitutional Court has been exhausted, its work is centered on the possibilities that prison law can offer and the possible changes in the degree of its defenders.