The Constitutional condemns the INE for discriminating on the basis of sex and forces it to give place to a woman of maternity leave | Society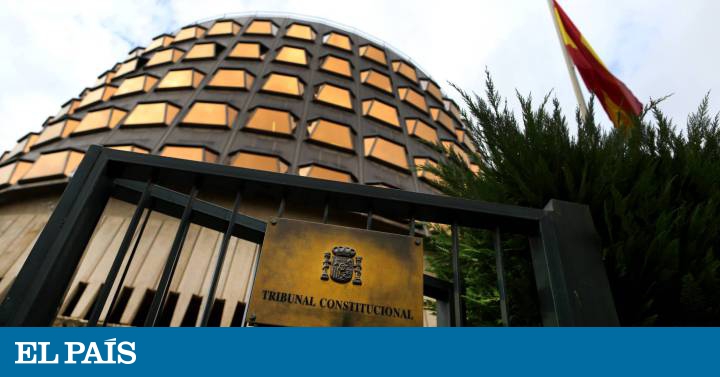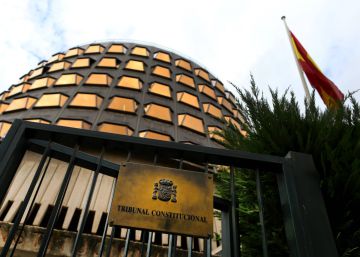 The Constitutional Court (TC) has forced the National Institute of Statistics (INE) to assign a place to a woman who was discarded for a position because she was on maternity leave. The court considers that there was discrimination based on sex, that the INE did not offer any flexible alternative so that it could access employment and that the circumstances of being a worker and mother placed it at a "clear disadvantage".
The selective process took place in 2015. The applicant passed the entrance exams for an administrative assistant position at the INE. In fact, according to the sentence distributed by Comisiones Obreras (CC OO), it was the one that came first with a total score of 90.89 points, more than two points ahead of the second candidate who obtained an 88.54. She was appointed as a civil servant, but could not take possession at that time for being on maternity leave after giving birth in July of that year.
She stated "expressly that she did not give up the place" and requested the reservation of the position "until such time as it could be incorporated," according to the ruling. But on August 5, 2015, the INE General Secretariat informed him that he would hire another person "who, being in the best position, can carry out the work immediately; it is this immediacy and urgency in the provision of services that has motivated" to the selective process, according to the letter they sent you.
The affected asked for protection to the Constitutional Court after the Superior Court of Justice of the Valencian Community revoked a previous decision of a court of the Socialo of Valencia and gave the reason to the INE. Nor did the Equality Unit of the Ministry of Finance, whom he addressed first, gave him amparo. This unit considered that it had been "rather a breach of said interested party of the duty to join the requested place, from which she could have requested maternity leave". The next applicant, who was awarded the place, was granted the right to reduce working hours by legal guardianship.
The Constitutional ensures that the INE is obliged to adopt flexible formulas that prevent maternity from being an obstacle to access to employment and to offer reasonable alternatives to the specific situation of maternity, even when the employment contract has not been formulated.
The process has been defended by a lawyer from the legal services of CC OO. The confederal secretary of Women and Equality of the union, Elena Blasco Martín, points out that the ruling of the TC "creates doctrine and extends legal protection to an uncovered situation, covers a legislative vacuum, in a situation in which many workers are affected ".
. (tagsToTranslate) constitutional (t) condemn (t) ine (t) discriminate (t) sex (t) force (t) give (t) place (t) woman (t) low (t) low (t) maternal ( t) room (t) consider (t) circumstance (t) be (t) worker (t) worker (t) mother (t) place (t) applicant (t) have (t) obtain (t) better (t) note (t) selection (t) clear (t) clear (t) disadvantage



Source link