The confession of a 'First Dates' diner who left her date speechless: "I've come for the food"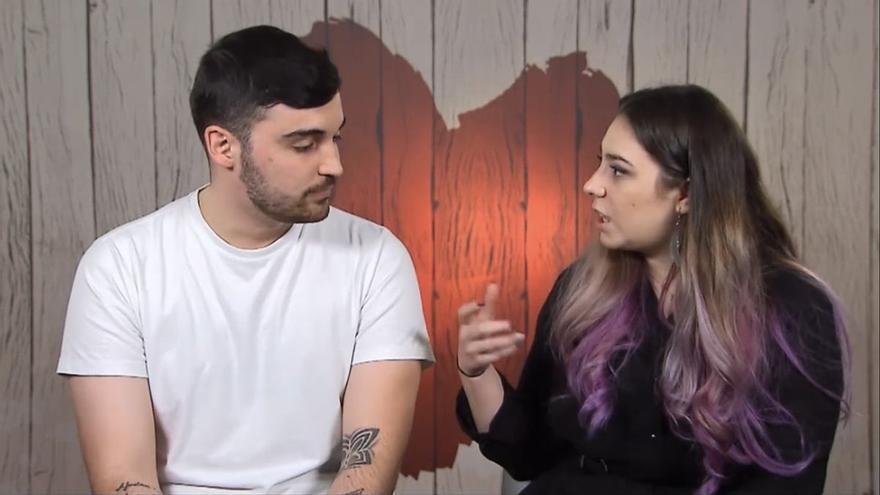 Sincerity is highly overrated and there are times when it is better to hide your true intentions. Precisely, saying everything that came to mind Esmeralda on her date of 'First Dates' made the young man he dined with on the Four show would be stunned and feel very uncomfortable.
The girl met Adrián, a young man wanting to fall in love, in the 'dating' presented by Carlos Sobera. They both had a very entertaining date in which they talked about many topics in which they proved to be quite compatible and have many things in common. However, when they were asked about the reasons why they had decided to appear on the show everything changed drastically.
Adrián was interested in the reasons that led the young woman to go to the restaurant without waiting for the answer full of sincerity that Esmeralda gave: "Do you want me to tell you the truth? I was watching the show with my family. I never thought of coming. I wanted to try the food ", he acknowledged with a laugh.
The boy did not want to inquire into this matter, but admitted that he had not felt comfortable with the confession. "That has stopped me because I don't see her looking for anything. I don't come for food, I'm here because I'm looking for something with someone." "I would say that he is not going to give me a second date. I think he does not want anything beyond", he honestly assumed that he would never have a date with her again.
Despite that joking moment, after changing the subject and talking about other matters, dinner continued normally. When they finished the dessert, the diner surprised Adrián by admitting that she wanted to have a second date with him. "I thought you were going to say no to me because of the food," the young man was sincere. After this unexpected news, he also wanted to continue meeting the girl outside of the program.