The compromised explanation | Culture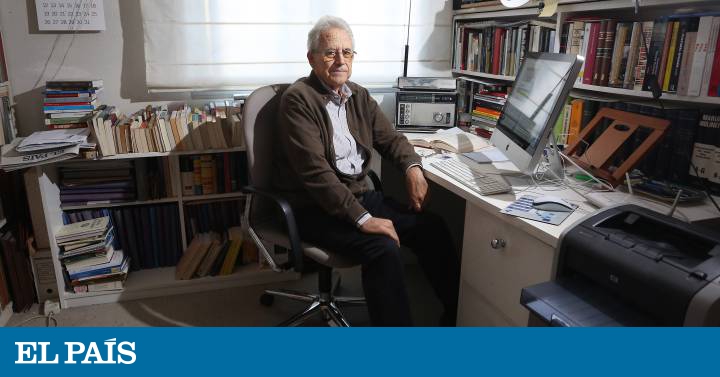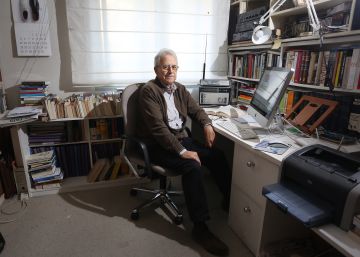 That successively stony and undecided Spain, republican, revolutionary, saddened by the loss of the world that still dominated in the nineteenth century, monarchical and then republican, faced, at war, defeated, insulted, exiled, fascist, Franco and mediocre and isolated, indecisive , bold, constitutionalist, socialist, Europeanist, conservative, ultraconservative, conservative again, forgetful, corrupt, broken, and again forgetful or overly optimistic. The Spain that has come to think that the revolution in a square or in a diagonal and steep way was already the obligatory face of the future. Too much ambition to turn what later, again, was going to be, is being, a setback. Too many setbacks.
That successive reality had in Santos Juliá a witness assisted by the nobility of a writing that had both the gift of music and the help of rage to prove that everything that happened did not serve us as excessive teaching. Until today, when mediocre Spain again makes its way between flags, old or new, that want to remember what has already been done or to go through what was done and it was only for us to begin again to cross out the past, the present and, again, the future. Without knowing that this future is already written by history and it does not say the best of us all.
Now that Spain is again in a vacuum, a hole that has its symbol in the successive impossibilities so that political leaders who mix insult with the appearance of patriotism are understood in favor of the country. Leaders who speak of themselves as saviors. Those saviors already existed, they are in the books, and they were not always printed because theirs was love for the country, but passion for themselves.
That book by Santos Juliá, Too many setbacks, It is a calm manual of his committed sensibility, written with the serenity that was his way of being, in friendship, joy or anger. It is the explanation of the country he loved and explained from an intimate passion, almost poetic, in any case rigorously historical. The story of Santos Juliá. He faced these too many setbacks locked in his study and mixed with people, in the public sphere that gave him books and that gave him, for example, this newspaper, where his successive appearances were shouts of serene accusation about those forgetfulness of history that condemned us to repeat it. Not one of those texts about our excesses or mediocrities are made from the inquina or improvisation.
His way of being was the opposite of outburst or strangeness. His wisdom, being retrospective, gave him a vision of the present as a futile effort that claimed melancholy. He did not sink into it, because his personality was that of a scholar whose diagnosis was not harsh, because, like some of his teachers, politicians too, they knew that someday words were going to be imposed with which the worst of the History, peace, mercy, forgiveness.
When that sad story has its worst symbol coming out of the Valley of the Fallen, we will fatally lack that word with which it faced, with softness, depth and irony, the topics with which this wild country forgot the reasons for our stumbling blocks in order to return to commit them
I had no urgency but depth, and so it was in life. His parsimony was a way of teaching how things could have been otherwise. Huge foul already we do. In writing and in life, a man of embrace and memory and memory that had to be used to know that the world was going to continue walking and that not even too many setbacks were not going to lead to the worst thing that happened to us. Like Bertolt Brecht, he felt that he could sing even in dark times, and it would be good now, time of so much desolation, to remember Santos humming flamenco while he was walking, hand in pocket, step left, the joy of hugging his friends whose desolation has been visible, concrete, innumerable since yesterday.