The company that makes it possible for Real Madrid to congratulate your birthday | Economy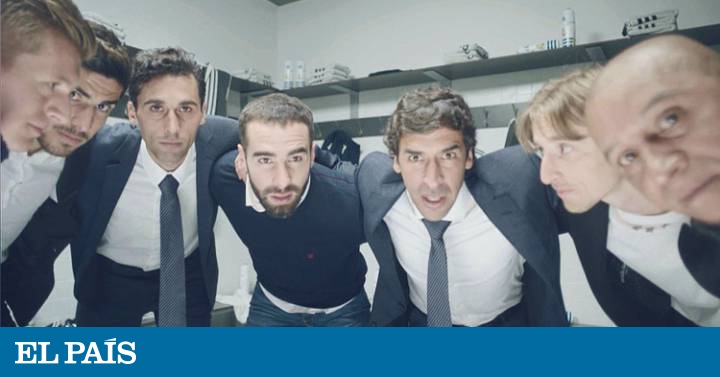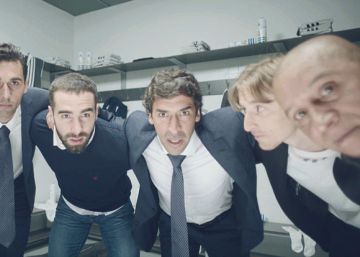 Hi Cayetana, congratulations. " On the other side of the screen, Cristiano Ronaldo, along with his former teammates Benzema, Marcelo and Sergio Ramos, he wishes his best wishes to the members of Real Madrid – one by one – in a video that thousands of people received. The advertising action took place a long time ago and took off the Snippet company, which was born almost by chance from an idea of ​​the journalist Luján Argüelles, wife of the founder, Carlos Sánchez. She received continuous requests from acquaintances to congratulate, which led Sánchez to devise a way to automate them. At first he offered the purchase of a message narrated by a famous person (such as singer David Bisbal or footballer Álvaro Arbeloa). It was Christmas 2016 and the company began to see the light with three people on staff. Also this year they made a first round of financing in which they raised more than 800,000 euros.
But luck didn't seem to be on his side and, after doing a great advertising campaign in Mediaset, they realized that "nobody had understood the product and that we only lost money. In fact, viewers believed that it was the announcement of a program. It was a stumble that made us rethink the technology, but not distrust the project. "
The strategy then turned to the creation of tailored videos – "like the suit made by a tailor," says Sánchez – individualized and unique to each person, adapted to the needs of each company, in which diction plays a differentiating role . Once identified what the customer is looking for, the video is shot in which a prescriber (a famous or anonymous character, a soccer player …) says the name of the person who receives it. "In a few hours of filming and without having to record all the names, for what it would take days, and through some mouth positions, we combine more than 95% of all possible names just by combining phonemes. The result is very natural and creates an incredible surprise effect on those who receive it, turning the brand into something close, "says the creator of Snippet.
Your first customer
The wind began to blow in his favor. His first client was Phone house with a small campaign but with a lot of repercussion. Then came the aforementioned Real Madrid. "It was an incredible challenge. In just two hours of recording, we developed 320,000 different videos received by club members to congratulate them on their birthdays. "
Recently they have obtained 1.7 million financing between businessmen and those close to the company. A box that has allowed them to send more than 40 million videos in the past year. "Companies send them to their customers by email, text message or whatsapp," explains Laura de la Fuente, executive director. Its technology is present in Portugal, Mexico, Brazil, Colombia, Peru, Guatemala and is taking its first steps in the United States, for which they have adapted to different languages. In addition, they have in portfolio expand their range of action to Peru, Dominican Republic and make the leap to the African continent.
They have also arrived in Argentina, where they have entered into management issues. "We have a campaign in which City Councils remind citizens that they must renew their driving license and also how and where to pay traffic fines," says Sánchez.
In Spain, among its clients are Orange, Carrefour, Banco Santander or Mahou, but not only large companies are part of its list. "We decided to open a line aimed at SMEs and microenterprises," says De la Fuente. This tool known as Myme has 1.6 billion combinations so that these companies can generate their advertising with different messages such as promotions, congratulate their customers' birthday or welcome. The cost varies depending on the number of videos sent, ranging from 19.95 euros for 50 videos up to 49.99 per 500. "In this way a neighborhood florist can do the same as Coca-Cola and at a good price" , Apostille of the Source. With 31 employees and 1.2 million turnover in 2018, the year they stopped losing money, they expect to close 2019 with four million in sales.