The company that enters 58 million with the remains of the vintage | Economy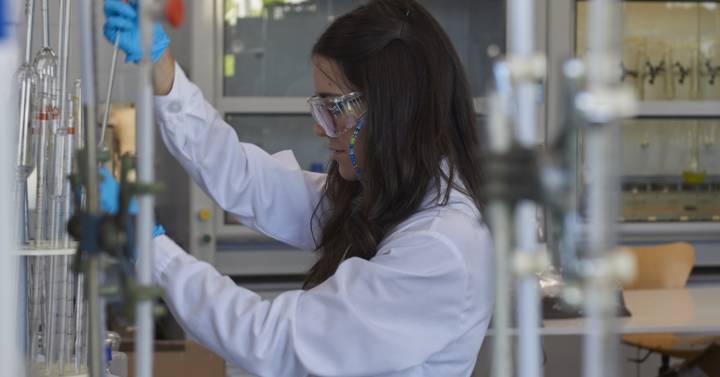 In Ciudad Real there are a handful of outstanding industries: wind, with the Vestas factory; the energy company, with the Repsol complex in Puertollano, and especially the wine industry, with cooperatives, wineries (such as García Carrión) and with the largest distillery in Spain, Alvinesa.
From Daimiel, the factory of the latter It is perceived remotely by its smell of distillation, that sometimes (18 days a year, according to the firm) bothers the neighbors even though the factory has been away from the urban core since 2014. A smell that has also aroused the appetite of venture capital: the Arta fund, participated by the March family, In 2017, it bought 36% of Alvinesa from Jesús Cantarero, main shareholder and president of the company. The germ of the factory were the seven distilleries that his father, Roman, and his uncles, led to have spread throughout Spain. His ancestors did the basics: transform the remaining pomace after pressing the bunches (scrap, skins) in alcohol to lead wines of sherry or fortify port. He has taken other steps and has discovered a profitable way to take advantage of everything the vineyard produces.
"Countries with a wine culture suffer a brutal transformation in the valorisation of grape by-products. We can take up to 15 different products, "explains Cantarero in the main offices of the plant. He did not invent anything: he saw what other countries did, like France, where with the skins of the red grapes they were able, for example, to extract natural colorants used in food. And he did it in Spain.
Now the alcohol distilled accounts for less than half of its turnover (45%) and the rest is divided between tartaric acid (25%), oils extracted from the grape seed for consumption or for cosmetics (20%) and antioxidants (10 %). "We are talking about products with a minimum price of three euros per kilo for a natural dye, up to 600 or 700 euros paid for resveratrol," which is used in products such as Revidox.
This way of converting a waste in a good resource it allows them to transform 300,000 tons of remaining vintages every year (they are between 30% and 35% of those that are removed in the whole Spanish vineyard), paying them between 25 and 70 euros per ton. They receive two basic products: the solid part of the bunch and the liquid coming from the cellars (the lees, remnants of yeasts of the fermentation that remain in the vats). "The lees are distilled to extract the raw material of tartaric acid", explains the financial director, Aurelio Valero. They take advantage of everything: even the remnants of their own processes end up being converted into fertilizer to nourish the 500 hectares of farmland that they have near the factory and that they dedicate to cereals.
Photovoltaic plant
Self-sufficiency will also lead to energy, with a photovoltaic plant that they are now building that will provide them with 100% electricity (they now pay invoices of around two million euros a year) and, according to their calculations, they will amortize in five years. "We are a company with zero waste", insists Cantero, who speaks, yes, that they consume a lot of water.
They are also a money-making machine: in their last fiscal year, from August 2017 to August 2018, they invoiced 58 million, with an operating result of 18 million and a net of about 14. "This year (2018-2019) , which closes now) will round 65 million in sales ". Its debt is equivalent to 0.7 times the operating profit (ebitda), and in this year they expect to lower it 0.5 times. This financial health is due to a structure of moderate operating costs. The workforce reaches 125 people in the campaign (coinciding with the harvest), but the rest of the year is at 50%. The computerization of the industrial complex makes it work 24 hours a day with about 16 technicians per shift. The salaries they pay are between 20% and 25% higher than those in the wine agreement, of around 32,000 gross euros per worker, so there is hardly any rotation. "Nobody wants to leave," says the owner. Trade unions confirm that there are no major labor conflicts beyond which temporality is high due to the characteristics of production.
With these figures, it seems strange that a family company gives entry to risk capital in the board and submits to a more rigid discipline of obtaining results. The owner explains why he believes that the best family business is the professional, "and a private equity orders your house. When Artá ​​came in I thought we were selecting a fund with people behind, since 50% is in the hands of the March family. We understood each other perfectly. "
Among other things, they have begun to think beyond the vineyard. They have projects to take advantage of other raw materials such as citrus, working with companies such as AMC Innova Juice, Helios or Gullón. "Now we are in a project with polyphenols to fight neural diseases." They are suppliers of large maternal milk manufacturers worldwide (they export more than half of their products) and do not believe that climate change, although it affects wine production, will cause large swings in Spanish crops: "A Many years I think that they will be between 40 and 45 million hectoliters. In Spain we produce at a much better price than in France or Italy. " Another important area in the future will be in biofuels, for which they already supply alcohols. "The legislation favors the use of double counting products (that come out of the reuse of others) in their use". The alchemy of the grape, for now, comes out round.
(tagsToTranslate) company (t) enter (t) 58 million (t) rest (t) vintage (t) alvinesa (t) major (t) distillery (t) Spain (t) transform (t) remainder (t) vineyard (t) product (t) cosmetic industry (t) food (t) (t) cosmetic (t)



Source link