The commitment to green hydrogen loses color in Portugal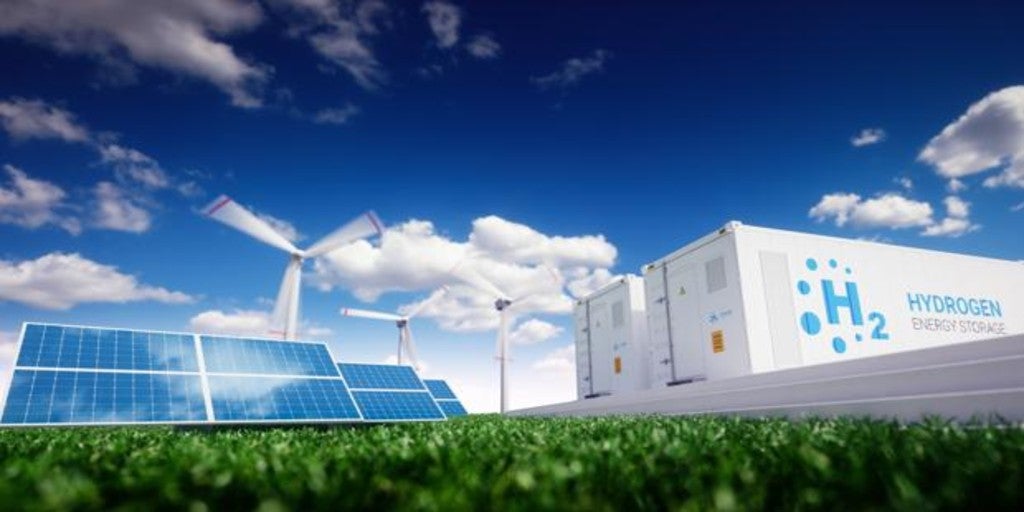 CORRESPONDENT IN LISBON
Updated:
Keep

A real 'earthquake' shakes the green energy segment in Portugal, just when the neighboring country boasted of having placed itself at the forefront of sustainable resources. And it is that the H2Sines megaproject, the most ambitious in recent years in the neighboring country, is on the verge of shipwreck. Focused on large-scale green hydrogen production, The specific plan was to respond to an initial investment of 1,500 million euros, contributed by a consortium of Portuguese companies led by EDP and supported by Galp, Martifer and REN, plus the Danish company Vestas.
The prospects, therefore, pointed to a spectacular success … and now the initiative is taking water because the main partner announces that he can abandon ship, which makes the others tremble. Too expensive for a context as uncertain as the current one and voices are even raised that clarify that the conglomerate's budget is "on the verge of ruin" and that there are "serious doubts about economic viability", as stated by the prestigious specialized digital newspaper 'Dinheiro Vivo', partner of the newspaper 'Diário de Notícias' and of the radio station TSF.
That corner of the Alentejo called Sines, 16 kilometers south of Lisbon, thus loses a golden opportunity to generate a total of 1,000 jobs, between direct and indirect, according to the forecasts that will now end up in the trunk of memories.
In consecuense,
the foundations of sustainable energy may shake in Portugal And who knows what will happen to his repeated bets and his idea of ​​ending coal production by 2025.
But now the other side of the emerging sector is coming to light, which certainly seems unstoppable but is also beginning to experience full-blown braking (as in any other area) due to the 'not all that glitters is gold' thing.
In addition, megaprojects can fall under their own weight, as has happened on this occasion. In practice, each company prefers to advance on its own and not be subject to perhaps somewhat megalomaniacal guidelines.
What has happened is that it was very important to have a certain support from the socialist government of Antonio Costa, without which the consortium could not continue forward. But they have not really seen the satisfactory implication (beyond the testimonial) that they would have liked, probably because the context seems difficult with TAP and Novo Banco demanding contributions of millions of euros of public money, so that the Executive is stuck with these matters that affect two emblematic firms of 'made in Portugal'.
Spanish bet
An official report with prescient overtones dictates that green hydrogen will explode in the second part of the current decade, which heralds an economic boom that EDP can take advantage of. However, Costa's cabinet was inclined to allocate the energy produced mainly for export and EDP has considered that it already had its own plans and that it was not the time to get involved following institutional guidelines. This disagreement has been coupled with current economic difficulties to lead to a kind of financial 'failure' which Portugal may end up regretting.
In any case, Spain may perhaps benefit from such cancellation because green hydrogen projects are called to go further. The President of the Government, Pedro Sánchez, has just indicated in this regard that he intends to "place Spain at the head of the European Union as an energy-producing country with green hydrogen as a raw material, advocating to take advantage of the regulatory framework that is already being developed at the European level '.
In his usual somewhat visionary tone, Sánchez spoke these words in Toledo, during the presentation of joint plans by Iberdrola and Cummins. In that forum he revealed that,
By 2030, Spain should be able to use renewable hydrogen in such an amount that it would represent 25% of energy production.
Of course, a gigantic investment of 8.9 billion euros will be required in order to economically sustain this initiative, which by 2050 would lead to half of green energy.
A future at different speeds
EDP ​​may counterattack in the rising market for green hydrogen, as predicted by more than one Portuguese expert in Porto and Lisbon. But it will not be easy for it to recover from the blow received since Spain seems to be walking with a firm step in this regard, at least for a few months.
The installed power on Spanish soil may reach 600 megawatts a year between now and 2025, at least according to those forecast reports so triumphant that Pedro Sánchez seems to like so much.
The energy from land transport can concentrate an explosion in this sense, with special attention to the movement of goods: green hydrogen can represent a third of the fuel used in 2050.