The commissioner of the Masks case wanted to collect all his part despite the fiasco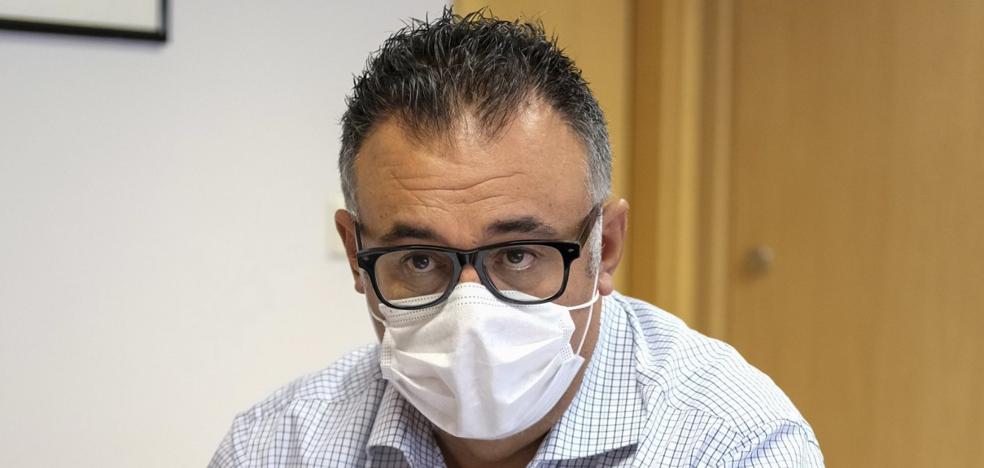 case masks
He had agreed with RR7 United to receive 83,437 euros gross for intermediating with the director of the SCS, Conrado Domínguez
Despite the fact that the contract for one million masks for four million euros was not executed successfully, the intermediary
Samuel Machín tried by all means to collect the full commission which had agreed with the successful bidder RR7 United SL of
83,437 euros gross. He even commented to his friend Osvaldo Lastras -his relationship with him
director of the Canarian Health Service, Conrado Domínguez- that he was going to talk to a lawyer "to see if I can claim my money," he wrote in a WhatsApp message on May 18.
At the beginning of the talks and according to the investigation carried out by
the Anticorruption Prosecutor, Javier Ródenas, the administrator of RR7 United and Samuel Machín had agreed on a commission for the intermediation of 50,000 euros, although this figure increased to 83,437 that were reflected in a contract that was not signed. In this way, of the total amount of four million euros that they received in advance from the SCS, they would be divided between
Samuel Machín and Osvaldo Lastras 100,000, the same amount for each of the intermediaries Lucas Cruz and Ihsan Mahmhoud and the rest for Rayco Rubén Gonzálezevidently discounting the 2.65 million that were paid for the fake 3M masks and what they paid for their transfer and subsequent destruction.
Well, despite the fact that the agreement was never executed since the medical supplies never reached the hospitals on the islands, Machín insisted on collecting the entire commission.
Written

In the messages that he exchanged with the person investigated for prevarication and influence peddling,
Conrad Domingueztold him on April 19 of this year that he was still "waiting for this to be clarified, mister", adding that
He was "a year and a half working tooth and nail and I didn't see a single euro, come on", a version that conflicts with the one offered by Rayco González, who declared that he paid him small amounts gradually as he asked for money. "I have been the first scammed," Machín insisted to Domínguez, "because not even the commission contract was signed. [...] I hope that all this is solved because, come on, "he put on.
That contract to which Machín was referring was a document that he sent to Rayco Rubén González by mail on November 11, 2020 so that the
owner of RR7 United S.L. sign it, something that never happened. He even insisted via WhatsApp on May 17 at 2:55 p.m. in this way: «
Remind you that my commission contract is pending your signature, I would be grateful if you would sign it before completing the operation. You have it in your mail from my advisor's mail.
I thought you had signed it at the time, but it's not like that. A hug and thanks in advance.
Already with the investigation open and pressured by the events, Machín also had a dialogue on WhatsApp with his friend Osvaldo Lastras in which he told him that he was being pressured by "the businessman who opened all this" and
"A journalist on top of me - from the website 'El Closure Digital' - to speak because they want to sink Rayco and Conrado... That puts a lot of pressure on me", told him.
In addition, he insisted that he was going to
"talk to a lawyer to see if I can claim my money", to which Lastras replied: "What a fucked up money... They are killing each other and you want to enter their battle? ", he put. «No maqui... this battle is not theirs, it is my work tooth and nail for more than a year.- That money is mine. Osvaldo Lastras' reply was brief but concise: «You yourself, Samuel. Health and success.