The Commission recommends that Spain maintain "a prudent fiscal policy" to be able to pay the debt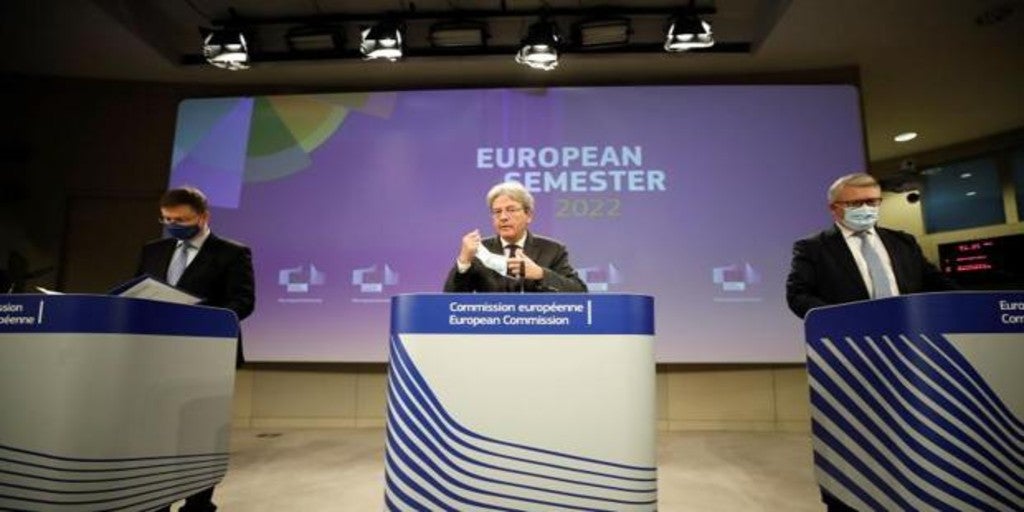 Updated:
Keep

The European Commission recommends that the most indebted countries, such as Spain, to "preserve a prudent fiscal policy in order to guarantee the sustainability of public finances in the medium term". In their recommendations for the European semester package, which is the instrument for the coordination of economic policies in the EU, both Economic Vice-President Valdis Dombrovskis and Economic Commissioner Paolo Gentiloni have reiterated their conviction that in 2023 the clause of safeguard that now allows countries to violate the rules of the stability pact.
Although they also admitted that when the time comes "it will not simply be to return to the previous situation" but that "we are looking for a consensus to establish realistic standards that we can all apply together" and that "allow us to support growth."
The Italian Gentiloni –socialist– has also admitted that he will need to "find a way to reduce debt that does not harm growth. We know that if economies do not grow, debt cannot be reduced and that it is a difficult balance, but it is necessary to find realistic solutions. It is not easy, but that is what we are here for.
The Commission proposes that the most indebted countries use recovery funds for investments that generate growth, while establishing dedicated budgets to reduce debt. The Commission has ordered to accelerate the process to disburse 40% of these funds as soon as possible (to be spent this year), but Dombrovskis insisted that their delivery to the countries that request them "is subordinate to the fulfillment of the objectives and the milestones »that the countries have agreed with the Commission.
The return to the application of the rules of the stability pact may coincide in Spain with the end of the legislature and the campaign of the next elections.