The Commission complains that Ribera has not sent its proposal to cap the price of gas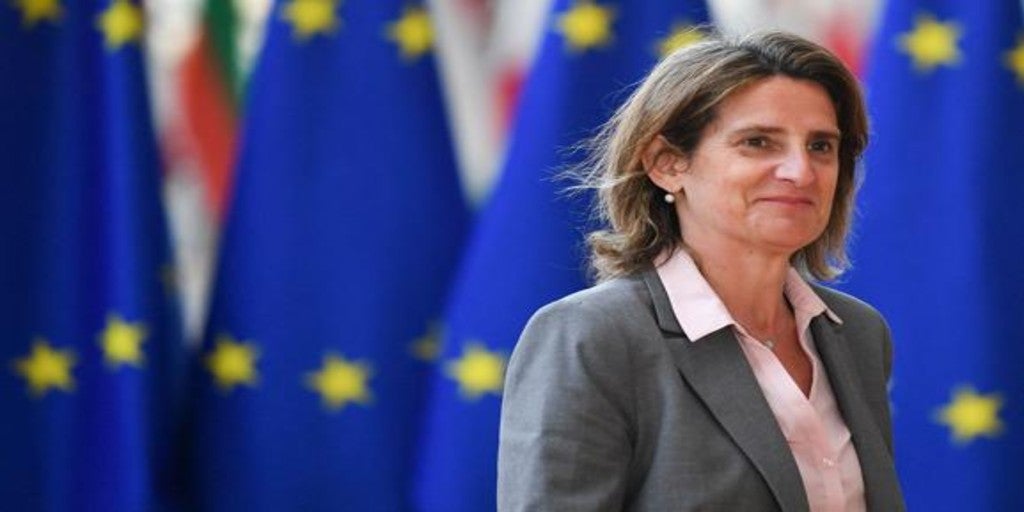 Enrique SerbetoFOLLOW, CONTINUEBrussels Updated: 03/05/2022 22:15h
Save
Related news
The European Commission cannot authorize the Spanish proposal to cap gas prices because despite the haste shown by the Minister for the Ecological Transition, Teresa Ribera, to approve it, in reality she has not yet sent the details to Brussels "not even in draft form".
Last Tuesday, Ribera had announced with great fanfare with his Portuguese colleague José Duarte Cordeiro an "in principle of agreement" with the Commission, after a meeting with the vice president responsible for Competition Margrethe Vestager. Ribera had assured that at this meeting the margins of what the community executive could accept had been clearly determined and that his intention was to send a firm proposal with these guidelines based on a gas price cap of 50 euros per megawatt hour (MWh) so that it could be approved in the council of ministers today, Tuesday.
This has not been possible, as the minister acknowledged yesterday, Monday, because the Commission had not approved her proposal. Theoretically, the delay is due to the complexity of its terms. However, the spokeswoman for Competition in Brussels has said that the Spanish Government has not even sent the proposal and that therefore it cannot approve or reject something that has not yet been presented to it. "The Commission awaits the detailed draft of measures from Spain and Portugal, which has not been formally presented or in draft form. This is essential information without which the Commission cannot conclude its evaluation," the Commission spokesperson responsible wrote yesterday. of the Arianna Podesta branch.
Ribera participated on Monday in an extraordinary meeting of energy ministers in Brussels and in his brief statements he implied that they were still waiting for the Commission's opinion, although without acknowledging that the Government had not yet come to define the proposal in order to send it. Different experts have considered that the proposal raised by Ribera would have more costs than benefits.
View commentsTopics

Source link